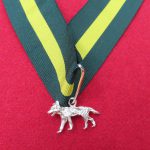 One of the Scout movement's highest awards has been presented to a Hampshire Scout volunteer at a camp to celebrate a Scout Group's anniversary.
Kerie Wallace has been a volunteer with the Scouts in Hampshire for over 40 years and is currently our lead volunteer for New Forest Solent. On 14 May 2022, he was surprised with the Silver Wolf award, one of the Scout movement's highest honours in recognition of service of 'a most exceptional nature'.
The award was presented at Ferny Crofts Scout Activity Centre, a site not only located within the New Forest Solent district but also one that Kerie looks after as Hampshire Scout's Assistant County Commissioner for Ferny Crofts.
Plus the presentation took place in front of a hundred Scouts and volunteers from the 5th Testwood Scouts, who Kerie has long volunteered with, as they celebrate their 60th anniversary. He currently leads the linked Explorer Scout Unit at the group.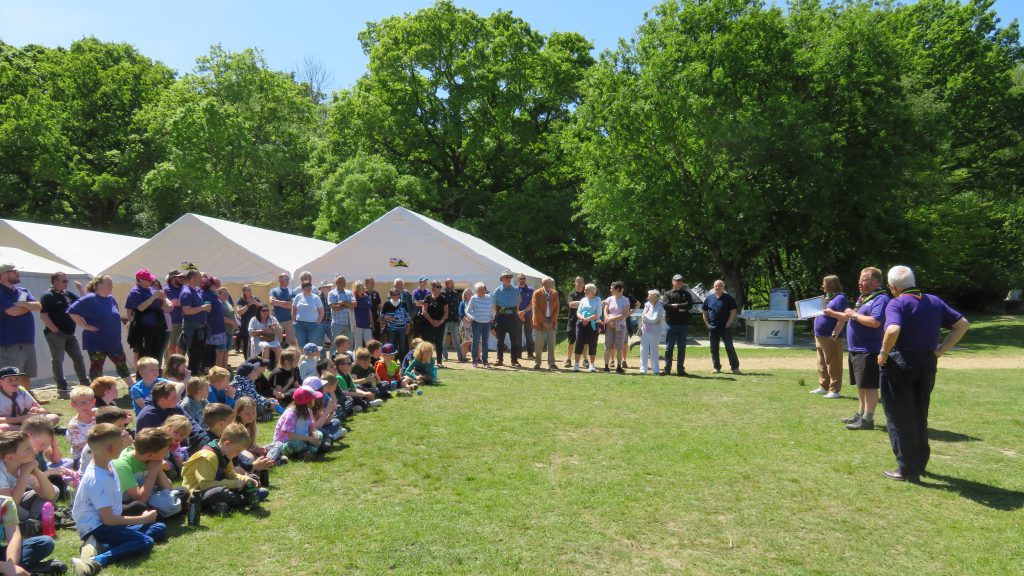 Achieving the Silver Wolf is a high honour in the Scout movement and is the unrestricted gift of the Chief Scout. It was presented by Martin Rudd, Deputy County Commissioner for Hampshire Scouts, and Donna Kerrigan, Chair of New Forest Scouts and until recently a Deputy County Commissioner for Hampshire Scouts.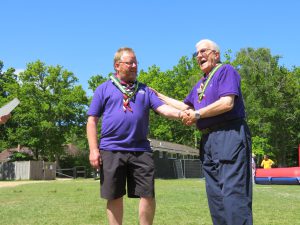 Martin Rudd said:
It was an honour to present Kerie with his well-deserved Silver Wolf for is exceptional service to Scouting over many years at 5th Testwood Scout Group's 60 year celebration camp at Ferny Crofts.

Kerie was nominated for this award because not only has he shown outstanding commitment and ability in one key management role, that of District Commissioner, but in several. His enthusiasm and passion for Scouting is apparent in all he does.
Martin Mackey, until recently our lead volunteer as County Commissioner, said: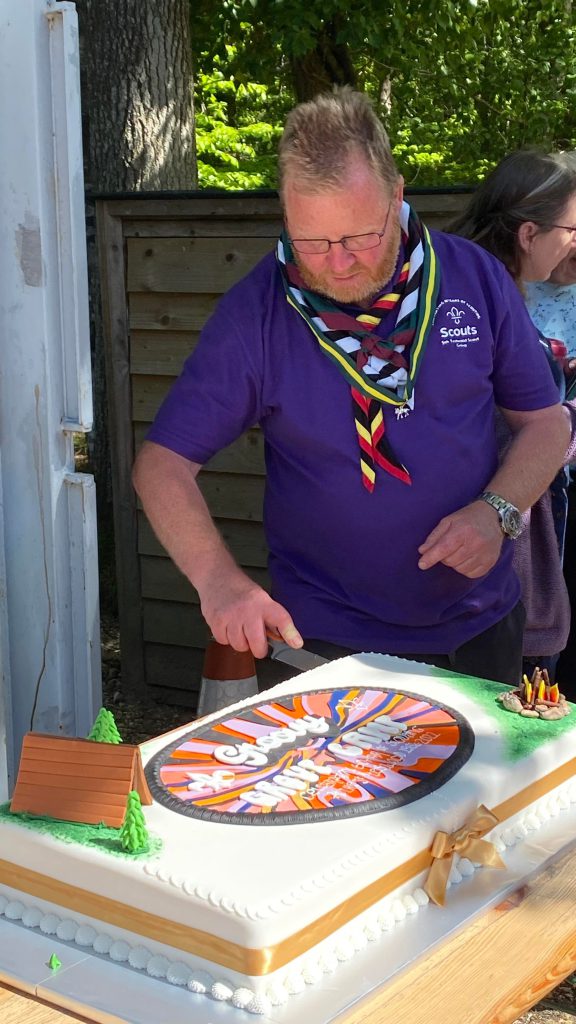 On every occasion that I've asked Kerie to step up, he has done so. His service to Scouts in the New Forest is amazing, but that service extends beyond there and further afield into the County.

He is able to balance a busy life outside of Scouts and yet also able to dedicate so much time and energy to Scouts'.
The thanks from Hampshire Scouts go to Kerie for all his hard work. We're glad he got to celebrate it surrounded by friends and with such a lovely cake to enjoy!
Fancy joining the movement? The Scouts have a variety of roles for everyone; you'd make a great volunteer if you've got even an hour a month to spare. Find out how on our Volunteering page.