As Scouts we aim every week to give young people the skills they need for life. Be it the confidence to step up, the determination to complete a challenge or the personal skills needed to take stock and forge our path. Few people embodied this more than HRH Prince Philip, The Duke of Edinburgh who we sadly lost on Friday.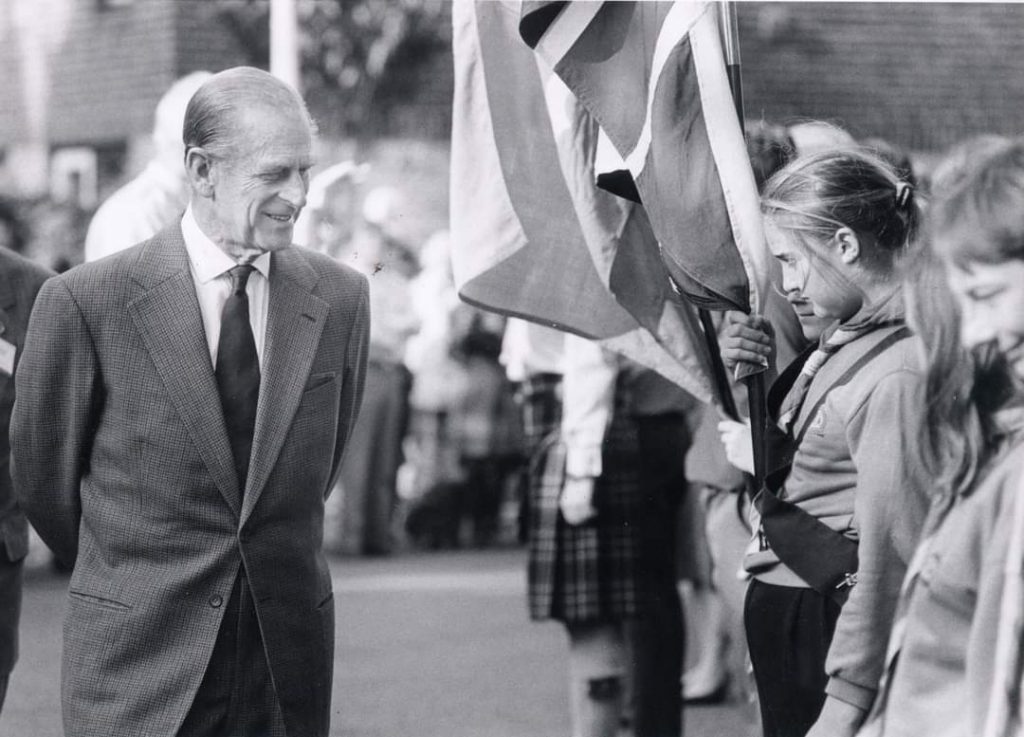 The Duke was an advocate for young people throughout his life. He believed in the potential they could reach and the difference they could make. He knew that to be good future citizens young people needed to be well rounded, be experienced in many things rather than an expert in one.
It is an attitude that chimes harmoniously with what we do. Many a Scout have found their strength when exploring the great outdoors or taking part in an activity that they just couldn't try at school.
Throughout his life, the Duke met many Scouts from all walks of life. Those who met him will have stories of his humour, his kindness and his interest in the lessons they took from the experience. He was also the rock of support for his wife, patron of the Scouts, the Queen in all she did. For that reason alone, we have reason to be grateful for all he did.
A lasting legacy
But of course, the Duke had a much more direct impact. Since its creation, thousands of Scouts in Hampshire have taken part in the Duke of Edinburgh's Award scheme to build better, more confident citizens. The challenge of the expedition, the impact of community service, the trials of physical activity and the new skills learned have helped shape generations of young people. This legacy continues to this day as 1,500 Scouts have achieved their awards with us in the last five years.
"The Duke of Edinburgh dedicated his life to supporting the communities and country he served. Through his steadfast support of the Duke of Edinburgh Award he inspired millions of young people from around the world, including thousands here in Hampshire, to try new things, experience the outdoors, and develop essential life skills. Young people around the world have been empowered to take action on the things that matter to them thanks to his work, and his legacy will live on in their spirit and passion."

Peter Marcus, County Youth Commissioner for Hampshire Scouts
We may have lost a great advocate for young people and the potential they have. However his legacy will live long within Scouting and the young people his work helped.
All of us at Hampshire Scouts want to thank the Duke for the impact his life made. We share our condolences with The Queen and the Royal Family at this difficult time.
You can share your stories of Prince Philip with us at [email protected]. Tell others your experience of the Duke of Edinburgh's Award scheme at their website. You find out more about the DofE award here.