In Hampshire we are very lucky to have thousands of volunteers at every level of the organisation who dedicate a huge amount of time to giving young people skills for life where they live. All important but some often go unnoticed behind the scenes.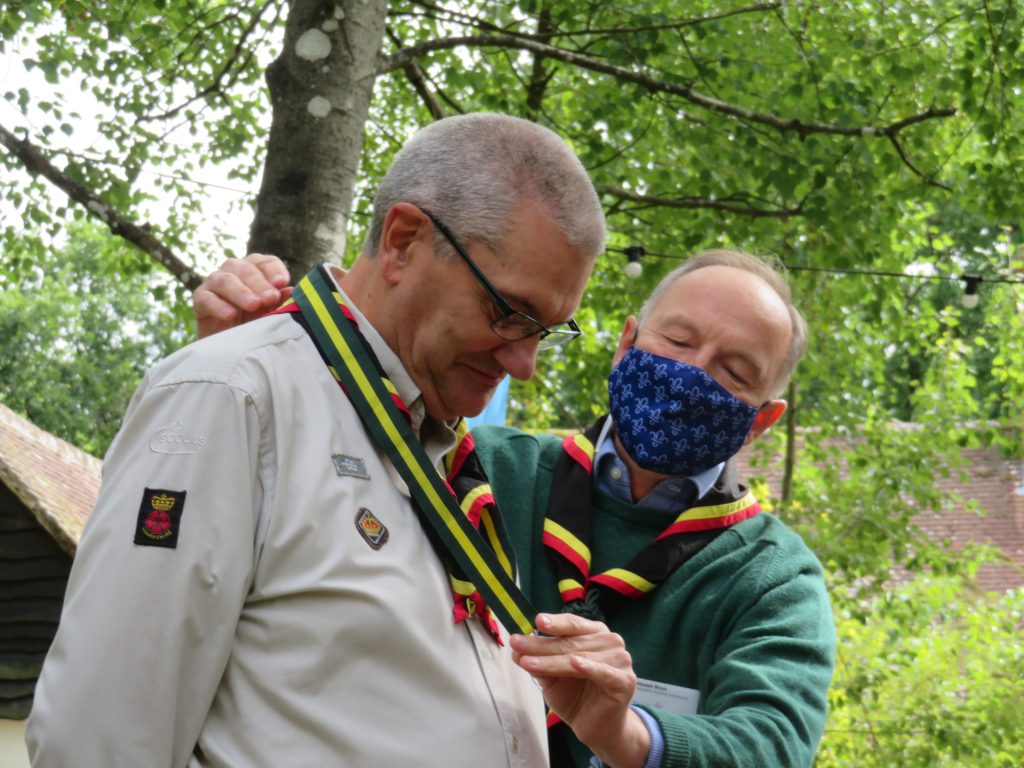 Peter Moody is one such volunteer. Currently a Vice-President of Hampshire Scouts, Peter was our County Chair for ten years and jointly responsible for helping Hampshire Scouts thrive. Keeping a charity as big as us well run may not be the easiest, but Peter did it very well and now forms part of Team UK as a Governance Advisor to help spread his expertise.
In a short ceremony, in the heart of Hampshire Scouts at Ferny Crofts, Peter was awarded his Silver Wolf by ambassador Alastair Bruce and County Commissioner Martin Mackey, surrounded by family and joined online by volunteers from across the country.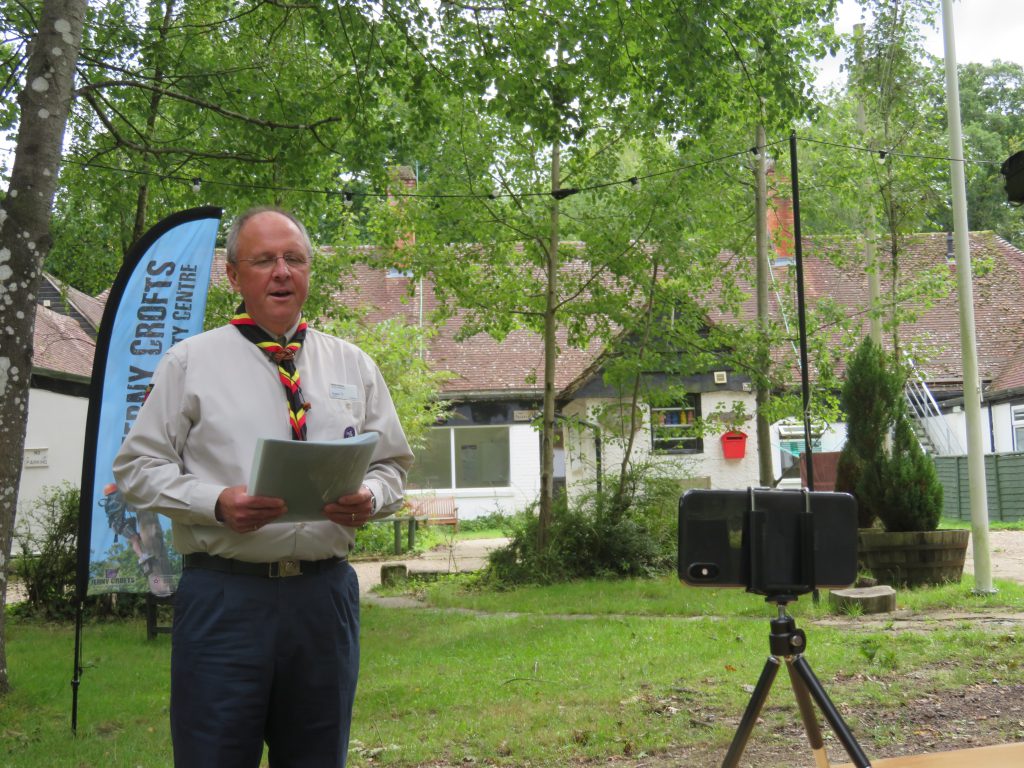 "Hampshire Scouts owes a great deal to Peter Moody" said Martin Mackey. "As our County Chair for ten years, he made a real difference. His efforts positively impacted the lives of so many young people and adult volunteers throughout that time.
"The fact that our County's heritage is now on prominent display at Ferny Crofts is testament to his efforts and will be his lasting legacy to the County. He thoroughly deserves his Silver Wolf and I was especially pleased to be part of the award ceremony."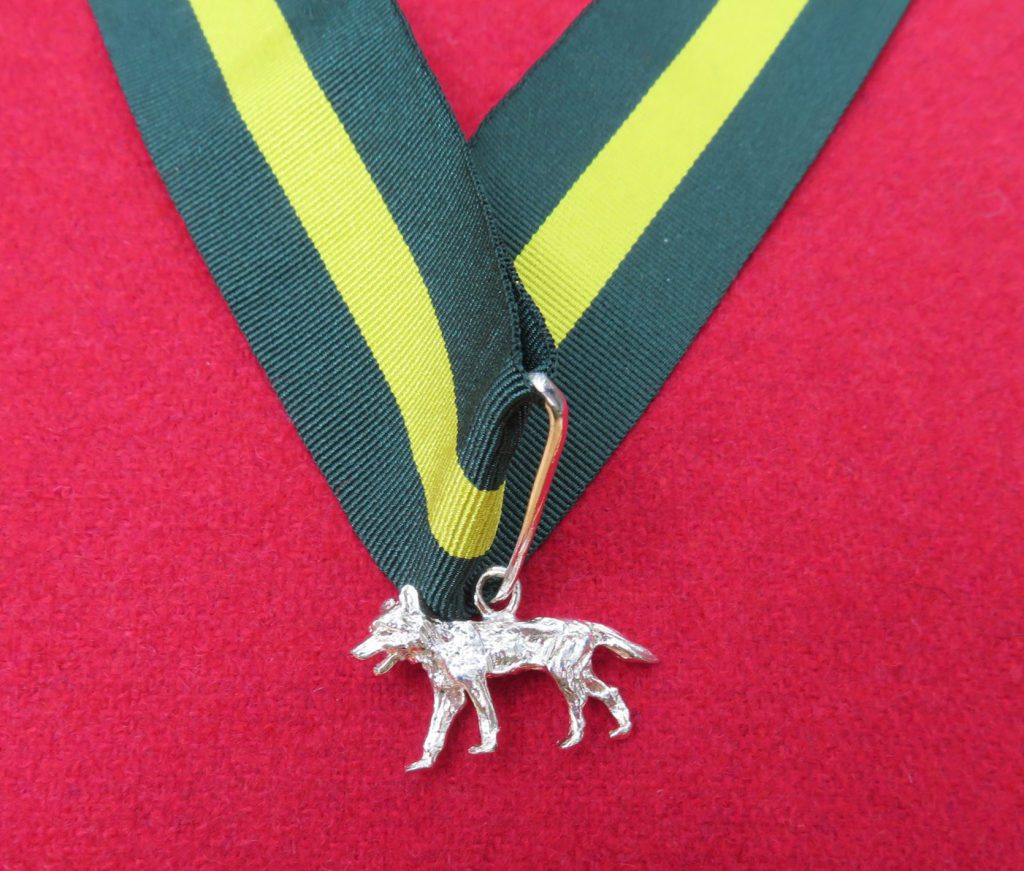 The Silver Wolf is the unrestricted gift of the Chief Scout, and is only awarded for service of a most exceptional nature. The Chief Scout will usually consult the Awards Board before awarding it.