An Andover-based Scout group enjoyed their half term learning new skills on the water, just before face-to-face Scout activities were suspended for the nation's second lockdown.
At least 26 young people, along with their leaders, from the 1st Whitechurch Scout group headed out to a stretch of the Kennet and Avon canal in Wiltshire and explore a stretch of the waterway near Burbage in Canadian canoes. It was for their Halloween canoe trip.
The ultimate goal was a to make trip through the 500 yard long Bruce tunnel.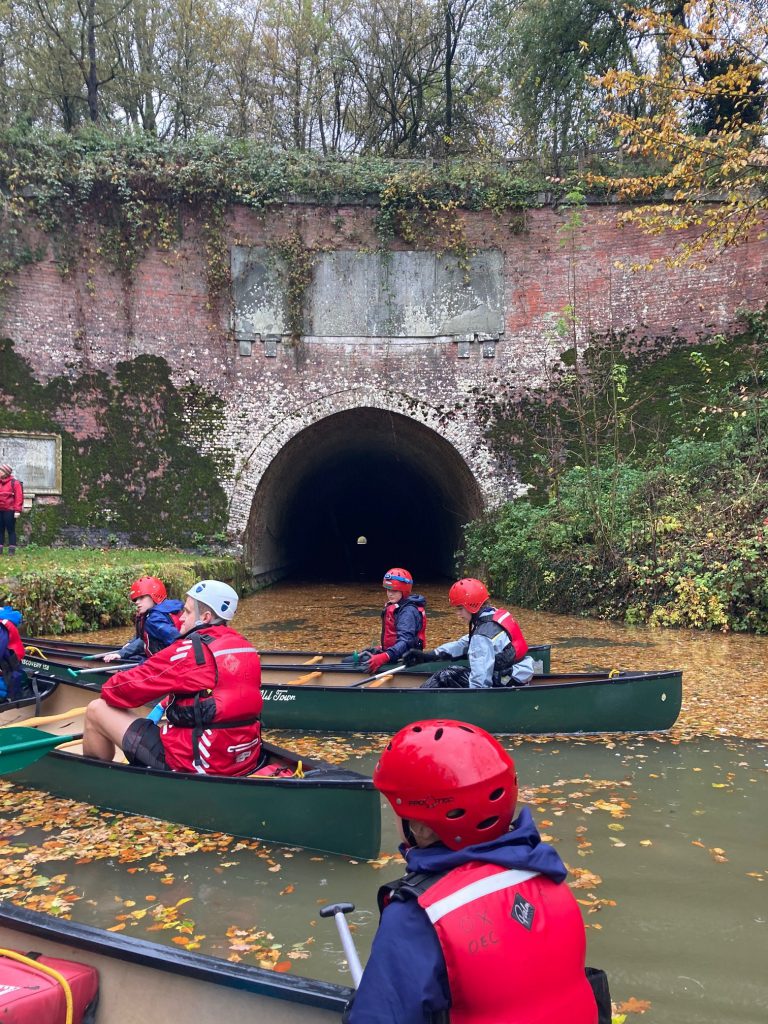 After a lot of planning and signing off risk assessments to determine we could sit 2 meters apart in the canoes supplied by Oxenwood Outdoor Centre we were ready to go.
Even though the weather was very wet, spirits were not dampened as the young people enjoyed themselves on the water.
Despite the wind being behind the group, they made good progress from the locks just outside Wootton Rivers in seven canoes and a paddleboard.
With headtorches we were able to explore the two-hundred-year-old tunnel, once inside it was very dark, but we could literally see the light at the other end.
Once the team were out in the light they had a quick break and it was time to turn round and head home, with a lot of shouting, whooping and ghost noises we headed back underground before coming back out into a heavy rainstorm and strong headwind making progress home very difficult.
Despite the rain the autumn colours of the trees lining the canal and merging into Savernake forest were a mixture of beautiful reds, oranges and yellows.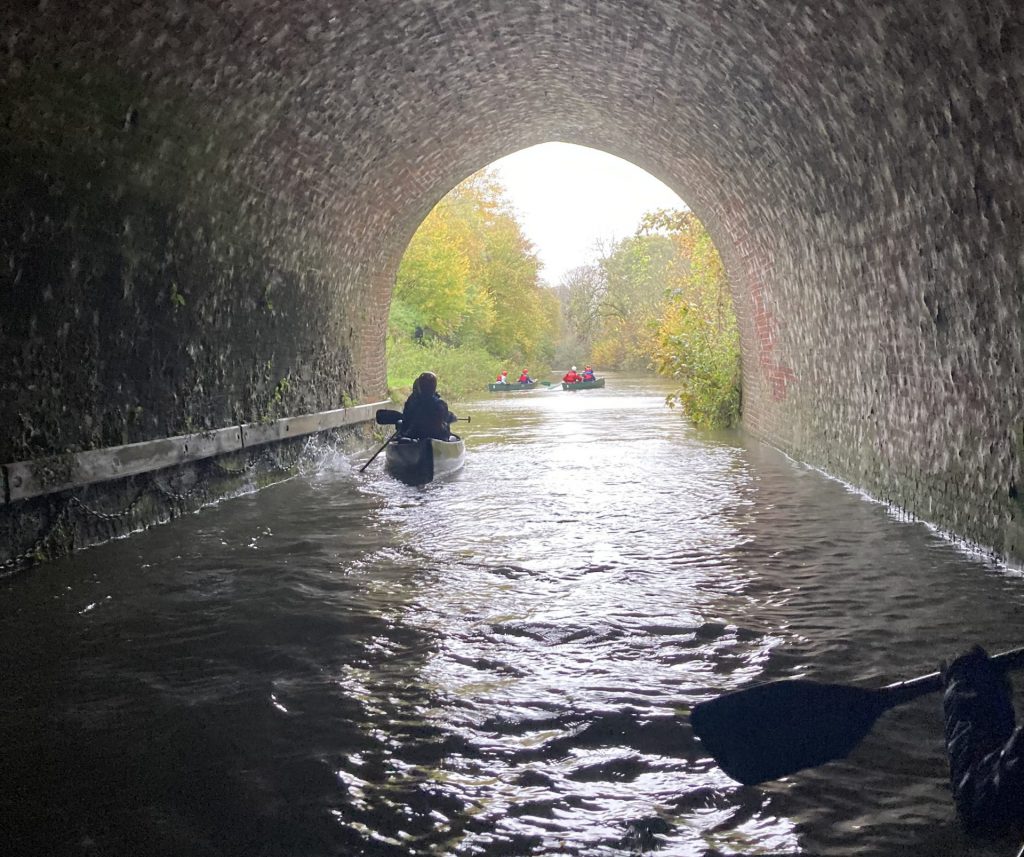 Eventually, the young people and adult volunteers made it to back to lock 104, with most of us soaked to the skin with each boat having inches of water in the bottom.
Despite this everybody was cheery for having canoed nearly a kilometre of the tunnel a pretty unique experience.
Oxenwood Education Centre, the core facilitators for the event, provided the equipment.