Seven intrepid Scouts from Chandler's Ford are undertaking an epic journey from John O' Groats at the northern tip of mainland Scotland to Land's End in Cornwall to raise money for BBC Children in Need and their own Brickfield Big Build campaign.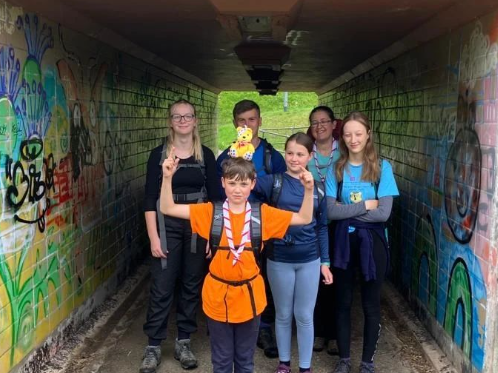 The dream team leading this epic walking and cycling thousand mile journey includes 9 year old Cub Scout Ollie, 11 year old Scout Hattie, 14 year old Explorer Scout and Young Leader Bethan, and adult volunteers James, Jennie, Phil and Cara.
The group are all from 1st Chandler's Ford Scouts with this ambitious adventure aiming, through their Brickfield Big Build campaign, to fund a replacement for their aging Scout hall. Their existing wooden hall is around 100 years old and has seen refugees from the Second World War share its walls alongside the current skills for life. As it now becomes difficult to heat, maintain and access for those with mobility needs, the campaign aims to replace it with a new adventure HQ with indoor climbing and abseiling facilities, archery range, large hall and smaller meeting space and storage for all the Scout group's equipment.
If that were not enough, they are also raising money for BBC Children in Need, building on the fundamental values of the Scouts and helping young people in need in our communities and those across the UK.
A long journey begins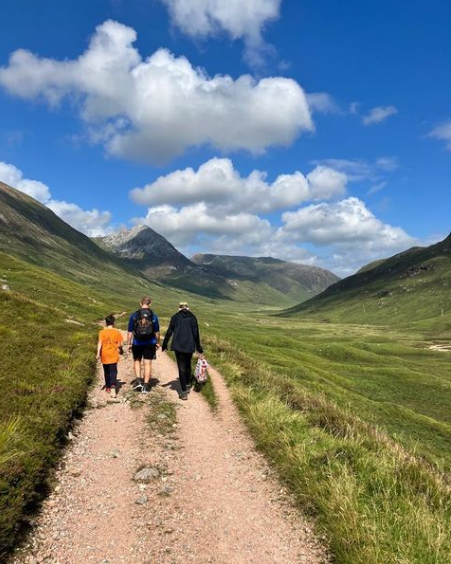 This grand expedition began on 9th July at John O'Groats in Scotland and until early September is working its way South. By the first week they had reached Inverness and within two Bridge of Orchy had been met with each day seeing around 4-5 hours of travel.
The journey will see the group move through many parts of the country, staying in activity centres, nature reserves, mountain rescue huts and community fire stations along the way. They've engaged with groups enroute to bring them on this journey, either joining them for a leg or offering them hospitality overnight.
Catch up with daily updates on the Woggle JOGLE Instagram @wogglejogle, Facebook and YouTube. Check out their website for blog updates too.