An Explorer Scout from Waterlooville says she will keep making face masks for as long as people need them in her community.
Phoebe, 15, started to make the masks for those most at risk but has decided to sew more for anyone who would like one.
Those who receive a colourful mask are encouraged to donate £5 to UNICEF, where for every donation 50 children from across the world are provided with a mask.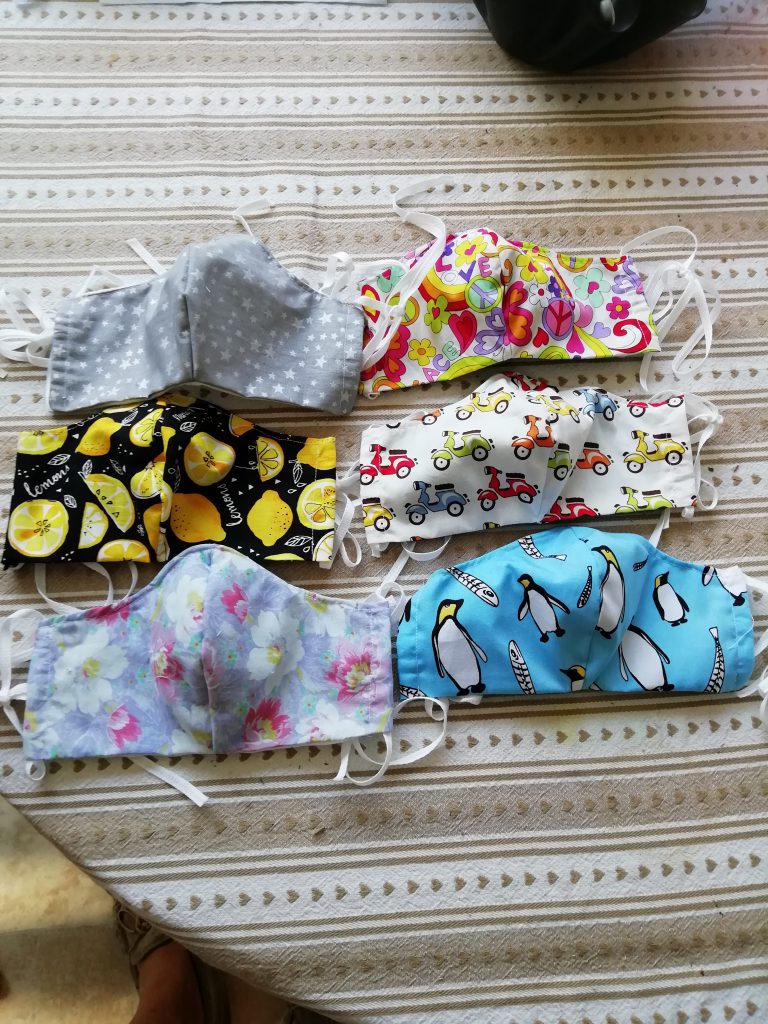 The story began when Phoebe acquired some scrubs and scrub bags that were no longer required by the NHS, so she turned these into face masks for her family.
She then put her creative skills to the test and started sewing more masks for the elderly and vulnerable people in her local neighbourhood.
As she was starting to enjoy the sewing, she realised that she could use this skill to complete part of her Duke of Edinburgh Award.
Unicef state that the impact of a large-scale outbreak of a Coronavirus on children, especially poor and vulnerable children, has been immense.
Coronavirus threatens children around the world who are already weakened by war, disease, hunger and poverty.
Their aim is to prevent the spread of the virus by mobilising medical supplies, which include face masks, and Explorer Scout Phoebe is making a real difference.