Hundreds of people from across Hampshire have praised the work of the lead volunteer of Hampshire Scouts after they received a prestigious military commendation.
Martin Mackey, the County Commissioner for Scouts in Hampshire, was awarded the Chief of General Staff's Commendation on Wednesday (August 6) for his contiguous service to Armed Forces and Scouting.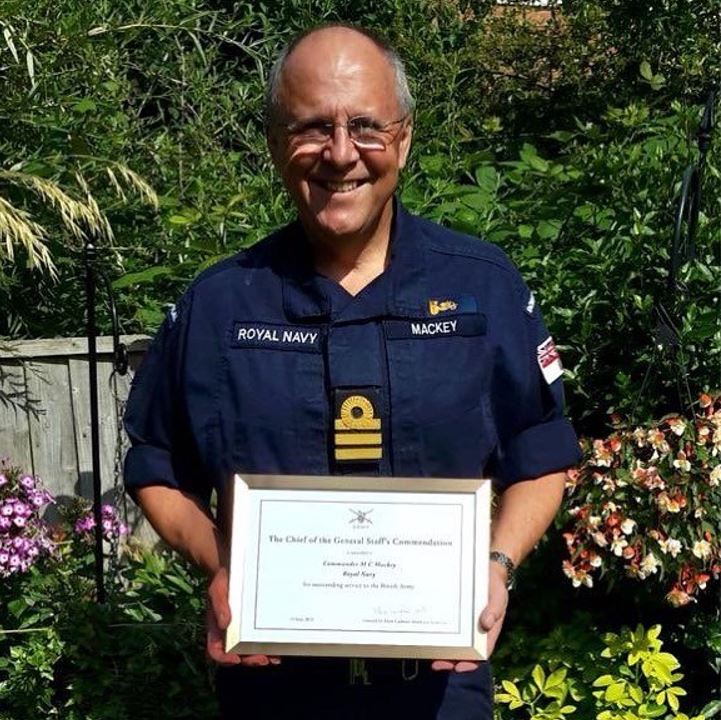 Martin Rudd, the Deputy County Commissioner for Hampshire Scouts, says Martin is an outstanding County Commissioner who deserves this recognition.
He said: "Martin Mackey has built respect and trust throughout the county. He has tremendous communication skills and is always clear in his thinking and actions.
"As his Deputy, I have really worked closely with him over the last three years and can confirm that he always works to the mantra of better Scouting for all young people in Hampshire. And of course, for adults, it's all about 'follow the process'!"
Commander Mackey RN joined Hampshire Scouts in 2000 and held a number of Scouting appointments in Portsmouth, where he was based.
In 2016, Martin was deployed by the Royal Navy to Andover and was then appointed Deputy District Commissioner for the area from 2016 to 2017, when he was appointed County Commissioner for Hampshire Scouts.
Martin Rudd continued: "During his three years as County Commissioner to date, Martin has been instrumental in introducing and focusing on a number of areas to develop the Scouts in Hampshire and continues to grow on its success as the county with the largest Scout-youth membership within the UK."
Some of Mackey's key achievements have been:
The implementation of a senior County structure of deputies, giving them delegated authority, but always retaining oversight.
The assurance that Hampshire Scouts have an expanding structure of Youth Commissioners to listen to our members and their expectations.
That there is a thorough appointments structure for appointing District Commissioners and senior managers.
The fit for purpose growth and development team support the 27 districts in Hampshire.
Alastair Bruce, ambassador for Hampshire Scouts and Governor of Edinburgh Castle, praised Martin's commendation via his Twitter page.
He said: "Thrilled for my friend @CCHantsScout… Martin Mackey was presented 'Chief of the General Staff's Commendation' today, showing how much his contiguous Armed Forces & #Scouting service is respected."
On Facebook, hundreds of comments have been made to congratulate Martin with his commendation too.
By Sam Poole
Volunteer Media and Communications Manager
(Perception Team)