Being a part of the Scouts can take you to many places and give you so many new experiences in your life. But as one group have been finding out, it can also help you see somewhere differently.
The 3rd Portchester Sea Scouts are used to being out on the water but last September they took on a whole new adventure; taking a narrowboat, the Ben Gorton, on the Grand Union Canal in the heart of London.
Led by a man called Pirate, the boat is a night away unlike any other.Over a fun packed weekend, they saw London differently.
On the Saturday alone they discovered a wide variety of house boats, cruised through the middle of various enclosures of London Zoo, navigated up through the locks at Camden before stopping near the famous Paddington Train Station and a hunt for a famous bear afterwards.
The Sunday didn't let up either with an extra stop at the Ace Café at the request of the Scouts themselves – youth shaped Scouting in action!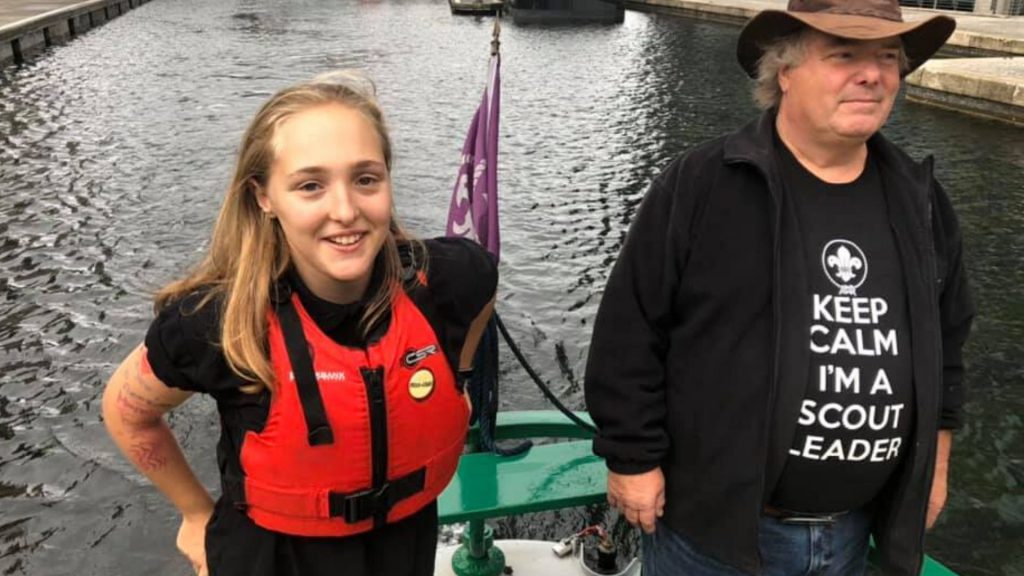 As well as the adventures, the Scouts also worked on a number of skills including maintaining the boat, working the historic locks and each took a chance at the helm. Plus, they were able to work towards their Expedition and Teamwork challenge awards, their Power Coxswain and Naturalist activity badges and the higher stages of the Nautical Skills staged activity badge – amazing dedication!
One successful trip later, the group plan to return. If you've been inspired, more can be found at scoutnarrowboat.co.uk