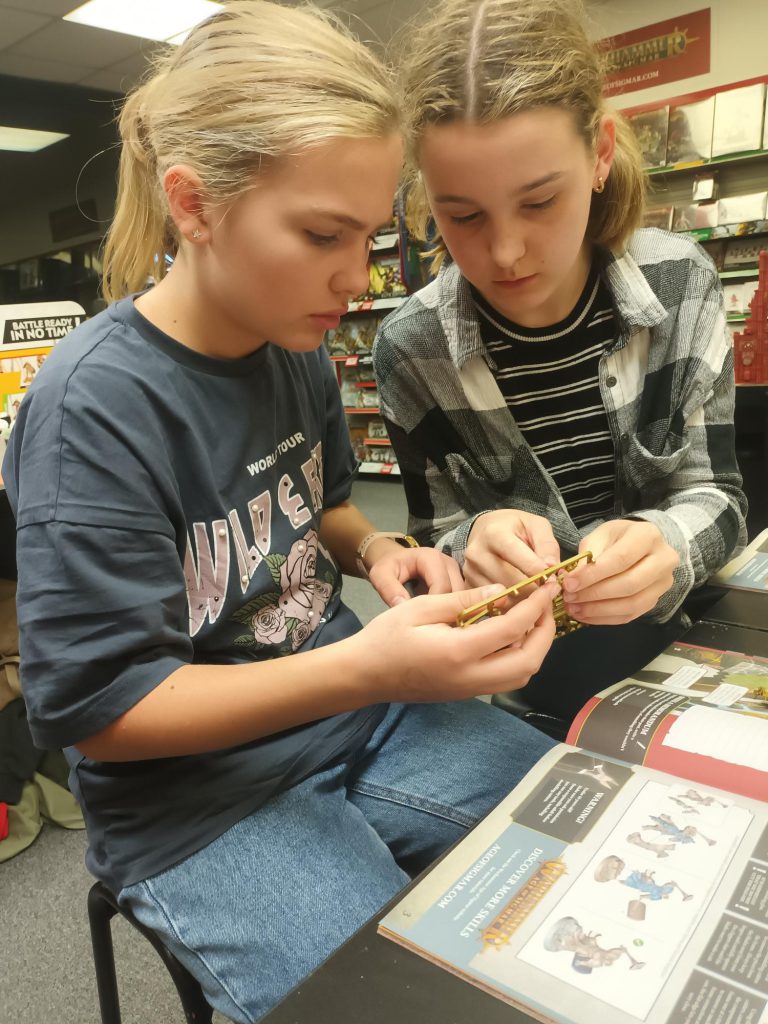 Scouts from 1st Aldershot troop enjoyed an evening trip to Woking on Friday 4th March to partake in an evening of model making with their local Warhammer store.
Eight young people accompanied by two leaders took a train journey to take part in the activity where they would be building small figurines of futuristic demi-gods and space marines.
As part of their model maker badge, the Scouts were introduced to the characters they would be building with a bit of background history including the futuristic skills they have and the evil enemies they would battle.
The young people were given two character sets each to build and then put into pairs to cut out and manufacture the models. The store manager Martijn was very knowledgeable and helped the youngsters to focus on the task at hand giving them direction, vast knowledge and very helpful hints and tips of what to do when putting the casts together.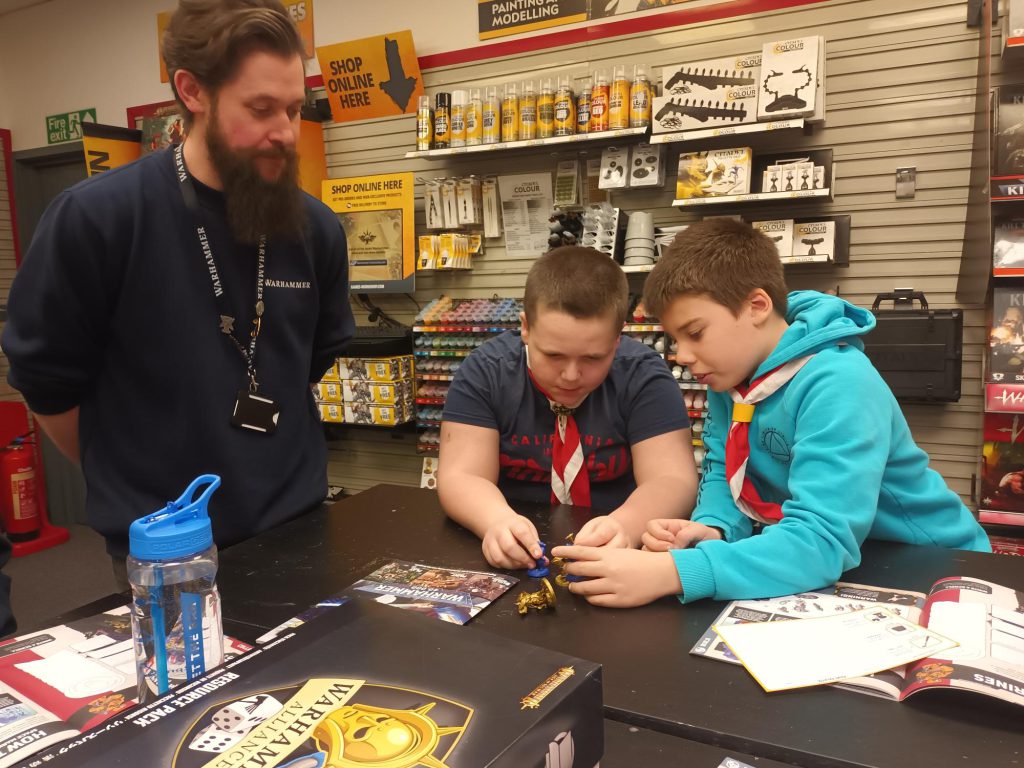 Nathan Barham, a volunteer with the 1st Aldershot Scouts said:
"The Scouts were very excited to be going out and enjoyed focusing on putting the models together and seeing the results at the end.

Some of them were very enthusiastic and all managed to build the models quickly and accurately. They had a good time in the store and also enjoyed looking at all the different models on display. They are looking forward to the next stage of painting the figurines over the coming weeks.

Warhammer were very generous to offer a free night to Scout troops for this activity and the young people were so happy when they got to keep the models!"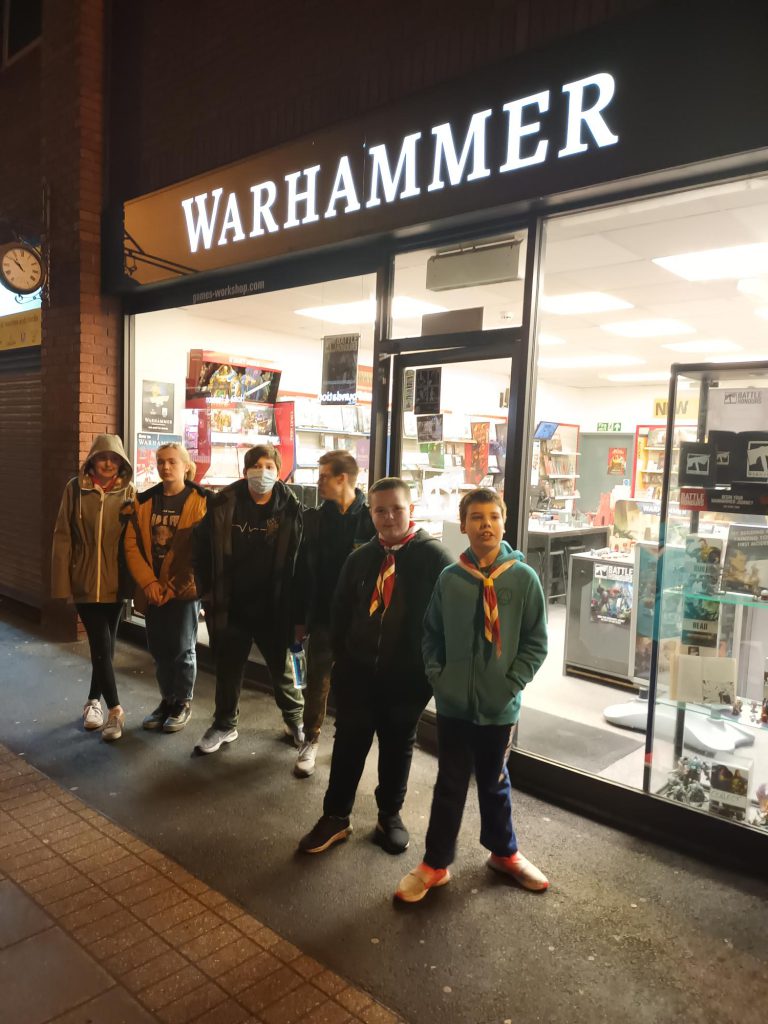 Warhammer sponsor the Scout section Model Maker badge and provide free resources and support for leaders across the UK. Members can find out more, and how to order these and other free resources for badges, at this post on our members site here. Find local stores here.
1st Aldershot Scouts have spaces available for young people between 10 ½ to 14 years old and are looking for adult volunteers to enjoy the fun of volunteering. Those local to Aldershot can find out more by emailing or checking them out on Twitter and Instagram. Or to find a place to volunteer local to you, get in touch!
Words by Steven Osborn.