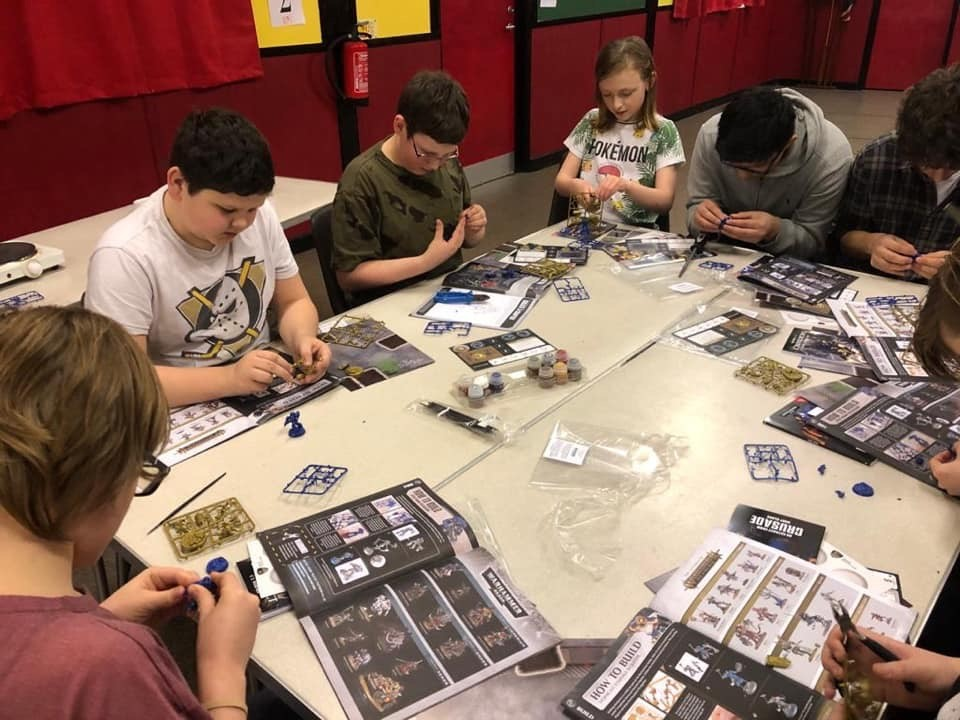 Creative juices were flowing for an Aldershot Scout group earlier this month as they assembled Warhammer sets for their Model Maker proficiency badge.
The young people from the Scout group, aged 10 to 14-years-old, were introduced to the delights of the classic hobby of Warhammer. Not many of the Scouts were aware of what Warhammer is or how it worked. The leaders knew of the models but had never partaken in the activity before.
Games Workshop have kindly provided Scout groups across the country with Warhammer sets to build and paint. Each Scout was provided with their own model set (with accompanying instructions, games, rules and even a comic) to help with building their own battle figure.
Once assembled, various shades of paint were provided to ensure the figurine had an individual feel. The Scouts gathered together to focus on their models while enjoying friendly conversation.
They selected their colour scheme comparing the results of some of the painted figures which looked incredible. The models were left to dry and brought out the following week...for a game!
The lead volunteer for the group designed a game based on Warhammer's version. Tables were set together in the middle of the hall and a board game design was drawn onto them using washable pens.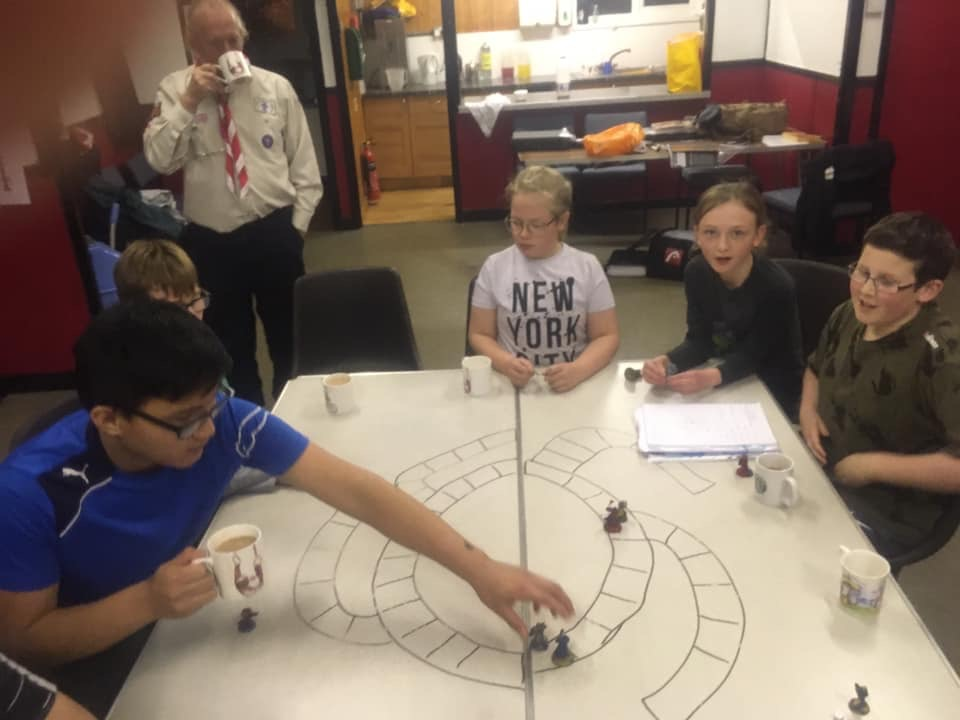 Scouts were to roll a dice to move and if they landed on another Scout's figure battle commenced using the die. They had a lot of fun battling and wiping each other's figures out! The indoors activity was enjoyed by all the young people and some of them were keen to continue doing more model building at home.
While face-to-face activities within the Scouts have been suspended until further notice, due to the Coronavirus, this is an ideal creative skill to develop within the comfort of the home.
For more information about the Scouts, and how to get involved, go to hampshirescouts.org.uk/join