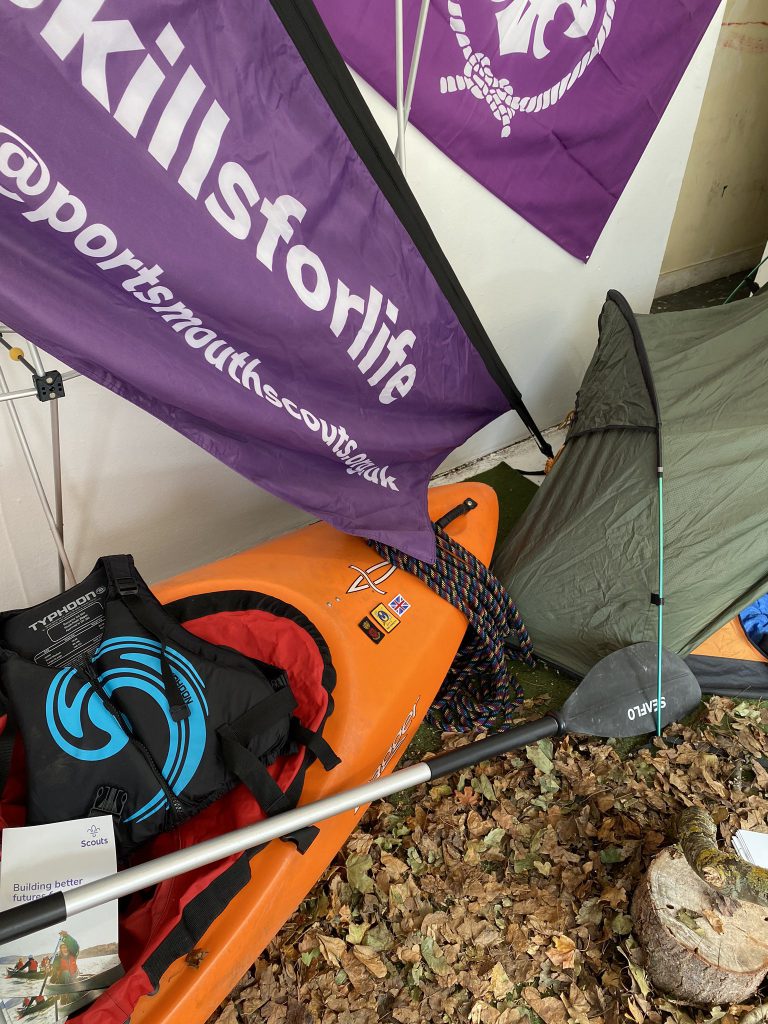 Most people can agree that empty shop fronts aren't great for our communities. They represent a loss of businesses and jobs from the heart of communities, make our towns feel empty and less welcoming and can even attract crime in the form of graffiti, bill posting and litter.
Well some Scouts in Portsmouth are doing something about it.
They have set up a showcase of the activities on offer to those in the Scouts in one such window complete with leaves on the ground and a kayak in hand.
Lead volunteer for Portsmouth Scouts, Kieron Bland, was behind the display.
"I had the idea of trying to promote Scouts in Portsmouth when I heard that Portsmouth Creates were going to be using the ground floor of the former Debenhams, with the chance to rent window displays. My volunteer communications manager, Giles Ward, set out to transform the window into a modern positive Scouting visual feast with QR codes to link to our website and how to join."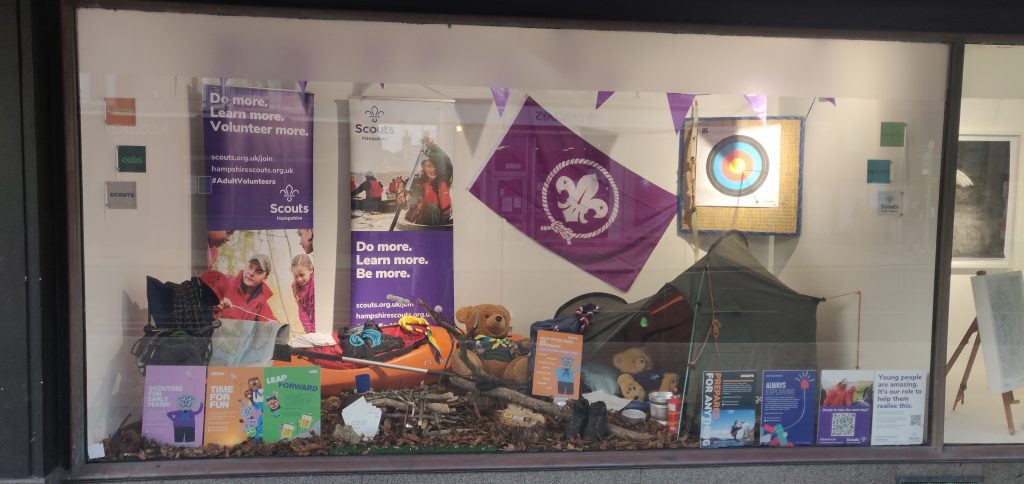 Has it been successful? "Very" says Kieron. The whole display has shown off what Scouts actually do and it is set to change as the year goes on.
Scouts have long made a difference in our communities from community action, training the citizens of tomorrow and encouraging our young people to make a difference and to 'leave this place a little better than you found it' in the words of our founder. Today that includes our A Million Hands campaign, the Scouts' partnership with a wide variety of charities to take action on topics such as mental health, environmental protection and kindness in our communities.
So why should people join Scouts? Over to you Kieron:
"Joining Scouts gives young people opportunities to do a wide range of activities while learning new skills and building self confidence. It creates a real can-do and anything is possible attitude."
You can jump into the fun and skills for life that Scouts can offer today. Find your local group and get started.