Laughter filled the air and smiles covered the faces of Squirrel Scouts from across Hampshire celebrating the newest branch in the Scout family tree.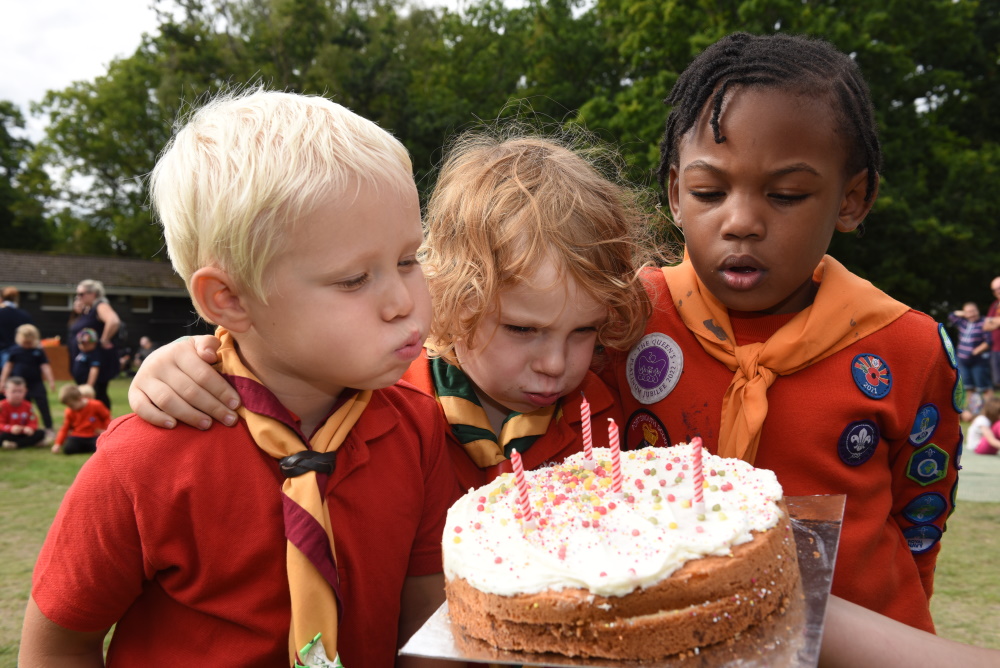 Standing out proud in their red jumpers, more than 200 four and five-year-olds and their adults came to Ferny Crofts Scout Activity Centre for their first of many Squirrel Fun Days. Music, activities and fun was readily available to the Squirrel Dreys attending from across Hampshire with a number of fresh activities on offer in addition to Ferny Crofts favourites enjoyed by all ages.
Whether it was conquering the heights of the climbing walls, learning patience as they lined up that perfect shot in crazy golf or simply bounding the highest at aeroball, plenty of fun was on offer for all. The special Squirrel Fun Zone for the event also boasted carnival games, circus skills, a Nerf target practice and plenty of inflatables to get lost in!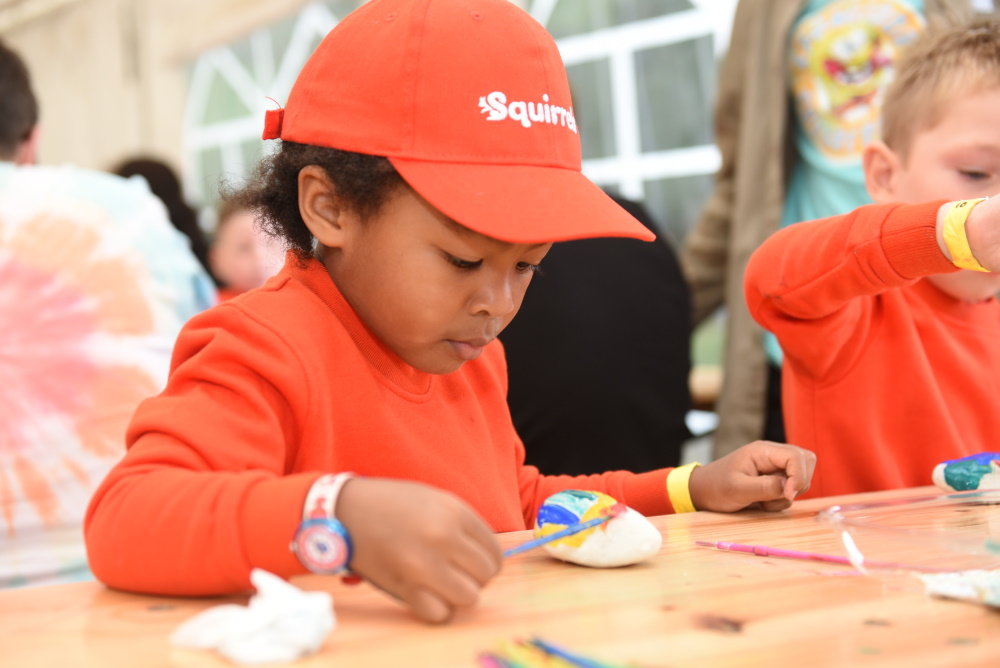 Adult volunteers were on hand to support with crafty challenges such as making rope from balls of wool and using hammers to create beautiful leaf prints to take home.
What do our volunteers say? 'Days like this give them the ability to push their adventurous side', 'they have so many different opportunities to try out new things'; a true realisation of the Scout's outdoors dream reflected in the smiles of all the young people enjoying the activities at Ferny Crofts.
Amanda was part of the Early Years pilot schemes and was among the first Squirrel Dreys in both the county and the country at large. For her, a day like this marks the close of their first year and the beginning of a new adventure as we spread the Squirrels message to more communities and more Scouts.
Today, Hampshire Scouts are calling on more adult volunteers to help us bring Scouts to more people. As well as bringing Scouting to more people, it also builds our adult volunteer's skills and brings them just as much joy as our Scouts! We're aiming for more Squirrels in every community by the end of next year.