Scouts from Hampshire and the wider UK have been stars of the show for the eleventh year at CarFest.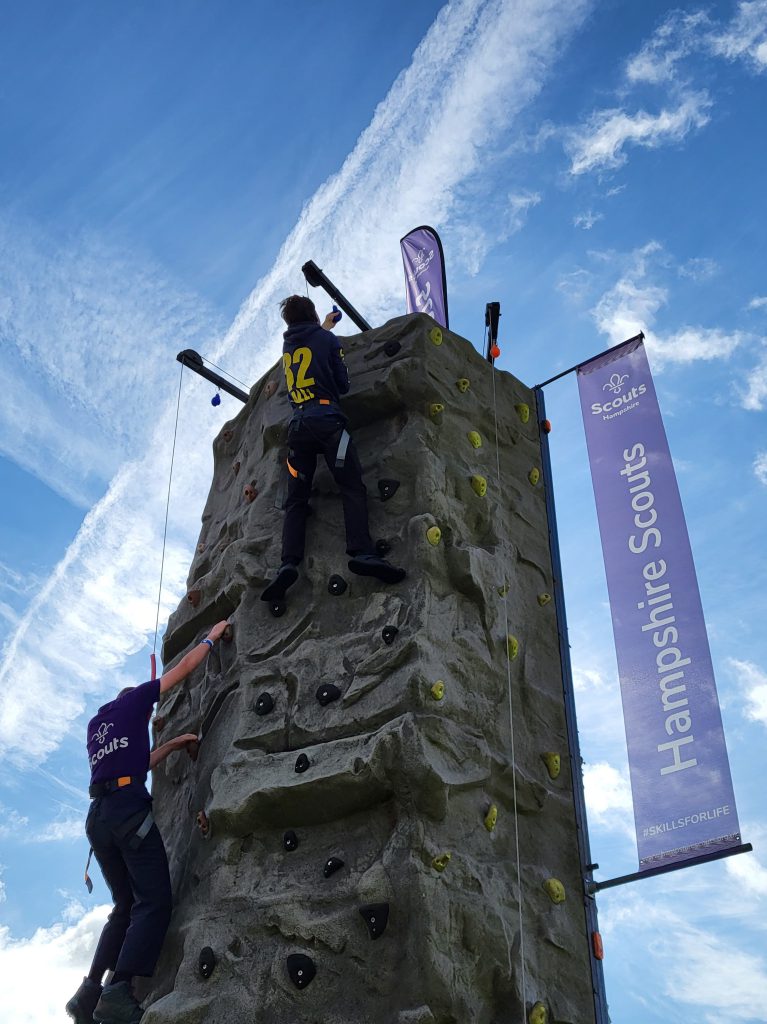 From checking in visitors, helping to manage activities across the site such as the bouncy castle as big as a house and being shining examples of Scouts today at our own Scouts Camp Live our volunteers all played their part in making this event a success.
Plus, a group of young people from Basingstoke Gang Show literally took centre stage with a number of performances across the event on several days and several stages to wow the crowds and show off their talents.
All these efforts did not go unnoticed with astronaut and UK Scout ambassador Tim Peake dropping into to thank volunteers for all their efforts in bringing scout activities to young people and to learn about Hampshire Scouts' efforts with Squirrel Scouts and international trips to the World Scout Jamboree and European road trip.
What is CarFest?
Created by radio's Chris Evans, CarFest is the largest family festival in the UK raising money for UK children's charities such as BBC Children in Need, Comic Relief and the Teenage Cancer Trust to name but three.
For the August Bank Holiday weekend, the festival takes over Laverstoke Park Farm near Overton between Winchester, Basingstoke and Andover. With displays of cars throughout the weekend, visitors could also try new outdoor adventures, chill in a spa, try new food and watch cooking demonstrations or send the kids to hang in the kidzone. Plus there were music performances all day from the likes of McFly, Razorlight, Rick Astley and the Village People.
This year around 25,000 people were welcomed to the site with all being impressed, had their day brightened or being helped by our Scouts at some point through the weekend. The festival aimed to raise £2 million for charitable partners and was supported by many different organisations. Hampshire Scouts have been involved in the festival from the beginning.
Bringing together Scouts from across the UK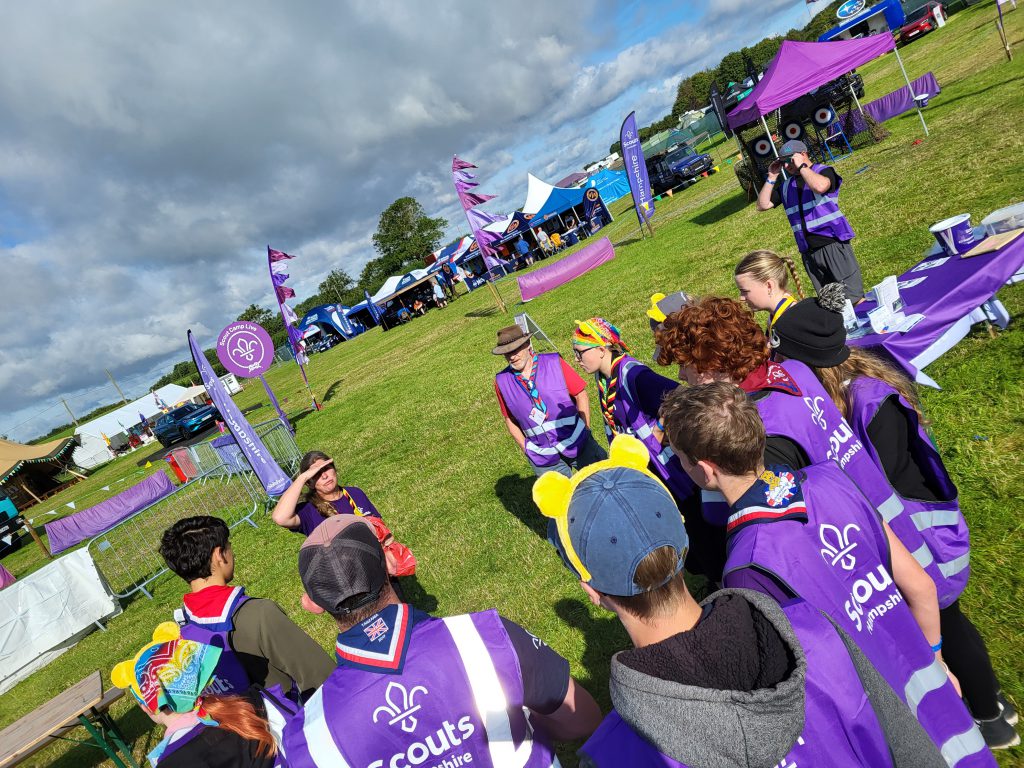 Led by the team of Hampshire Scouts, including coordination from our Growth and Development officers, the contingent was completed by members of Cheshire Scouts and Kent Scouts.
To bolster the team even further from the adult volunteers, young people joined us from as far afield as Devon, Cornwall and Humberside to name three to use the experience to complete their Residential challenge for their DofE Gold or King's Scout Award. This was a new and very effective part of the event and brought lots of new and eager young people to our ranks this year.
Major Tim drops in!
On the Sunday afternoon, Scout Camp Live received a very special visit from astronaut and UK Scout ambassador Major Tim Peake. Fresh from his inspirational talk about his space adventures across the camp, he dropped in to see the display the Scouts had put on.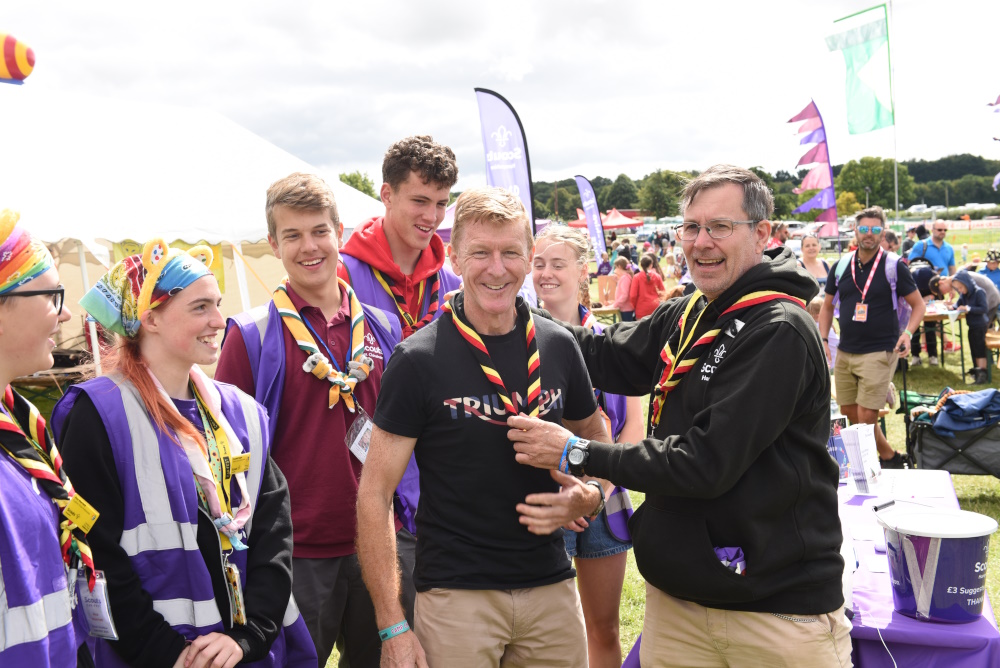 While visiting the camp he chatted to young people about their experiences in Scouts including hearing from Scouts who joined the units heading to Korea on the recent World Scout Jamboree hearing how they dealt with the challenges they faced and how they had a brilliant urban jamboree instead. Next, he heard about Project 23, the European road trip hosted this summer taking young people across a number of countries and giving those who missed out on the Jamboree a chance of an adventure of their own.
Finally, Tim heard from adult volunteers and young people involved in the many Squirrel Dreys for 4-6 year old Scouts in Hampshire, who now boast a third of the Squirrel Scouts in the UK. The effect these Squirrel Dreys have had on revitalising and energising groups was heard first hand from Hampshire's lead volunteer for Squirrels, Amanda Wallace, who even showed off some of her mascots she's used since the earliest pilots.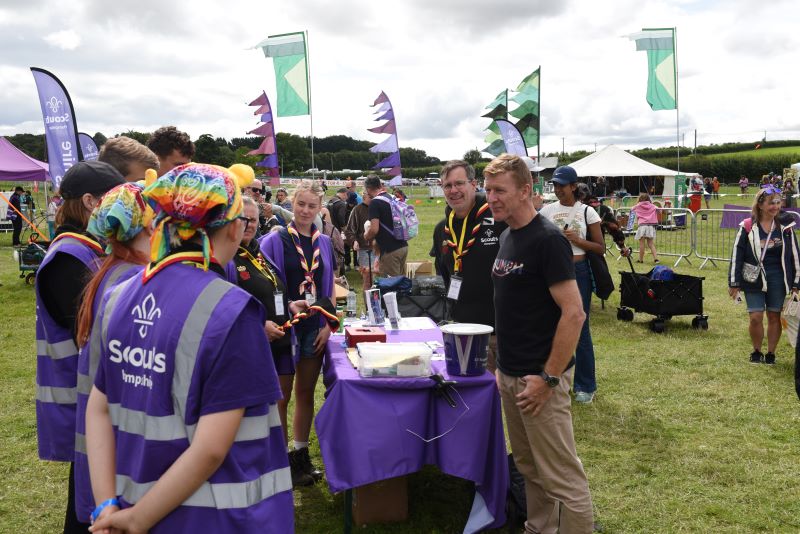 As a parting gift, before Major Tim had to return to his adoring crowds, he was presented his own Hampshire Scouts necker as a thank you for all he has been doing for Scouts and to welcome him into the Hampshire Scouts family properly. He was full of praise for the Scout volunteers who give their time so young people can be inspired and learn skills for life every week.
Gang Show steals the show
Young people from Basingstoke really showed off their skills as the Basingstoke Gang Show took to the festival to show off their talents and perform for the crowds. Made up of Scouts and Guides, they traded up from the Haymarket Theatre and spent their day heading around the site performing.
From 'Busk stops' at various points around the site to acing 'The Big Early' stage near to the entrance to the festival they made a big impression early on (gaining the approval to Major Tim too!) sharing their performances form this year's show. But they weren't going to stop there.
The pinnacle saw the cast take to the main stage during Saturday evening's headline acts to show the crowd just what Gang Show is about. Over two incredible performances of singing and dancing to an audience of around 25,000 visitors they excelled themselves.
Check out a video summary of their performance below:
Giving visitors a taste of modern Scouting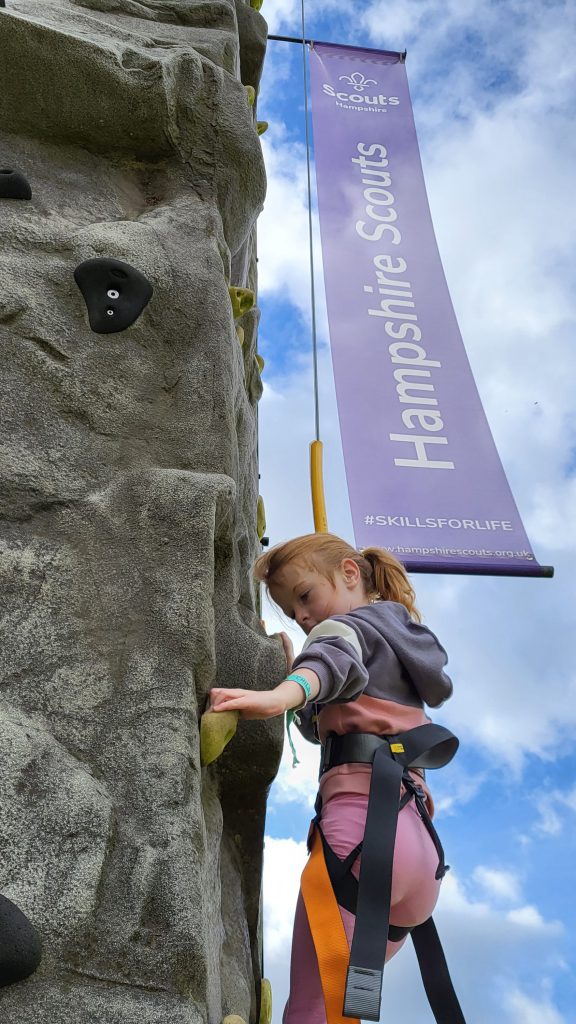 As well as being the excellent role models we know they are, our young people were also showing off the very best that Scouts had to offer to anybody who wanted to visit our very own Scout Camp Live!
Visitors of nearly all ages could try their hand at our very popular mobile climbing wall with children as young as 4 years taking on the challenge and brothers AJ and Curtis racing each other up the wall in mere seconds! Our thanks to Ferny Crofts for providing the wall and to all the Scout Teams who helped run the sessions all weekend.
For those that preferred to keep their feet on the ground there was a range of options too with family-friendly tomahawk throwing, sucker archery and nerf target practice to show off activities Scouts can try in their weekly meetings. Plus there was the ever competitive team games, racing to pull their Squirrel, Beaver or Wolf Cub across the finish line first!
For the more creatively minded, they could try making their own rope, see their paper aeroplane fly high, design their own necker or create a woollen dragonfly with the help of our Young Leaders. Showing off an accessible and easy introduction to Scouting today and sharing how far we'd come to share this event together.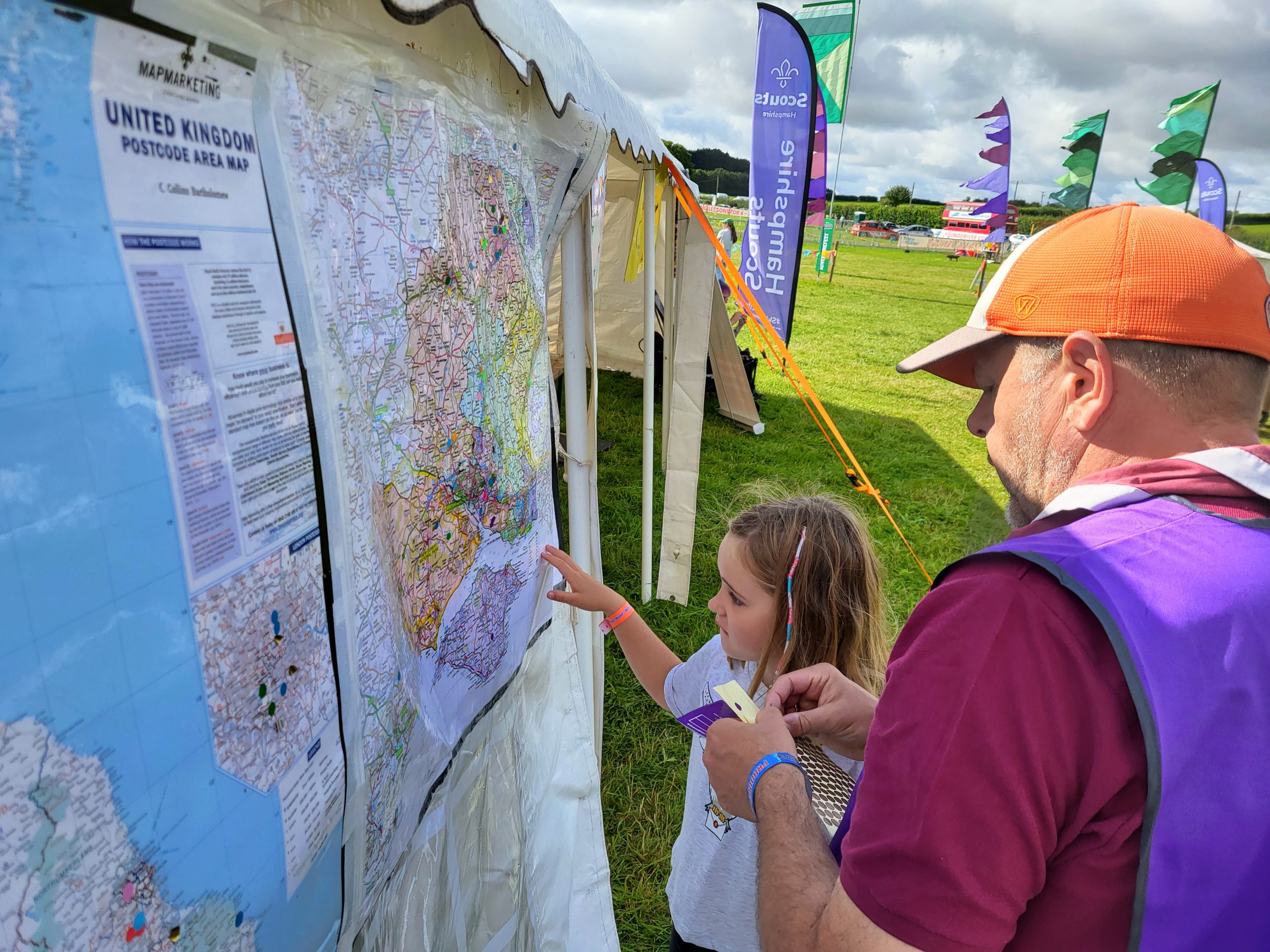 A very big thank you to everyone who helped make this weekend such a success. See you again next year!
Young people can find their local group at scouts.org.uk/join. Adult volunteers are vital to what we do and we need more to give young people skills for life. Find out more about volunteering at hampshirescouts.org.uk/volunteer.
Text and Images: Steven Osborn. Video: Gang Show.