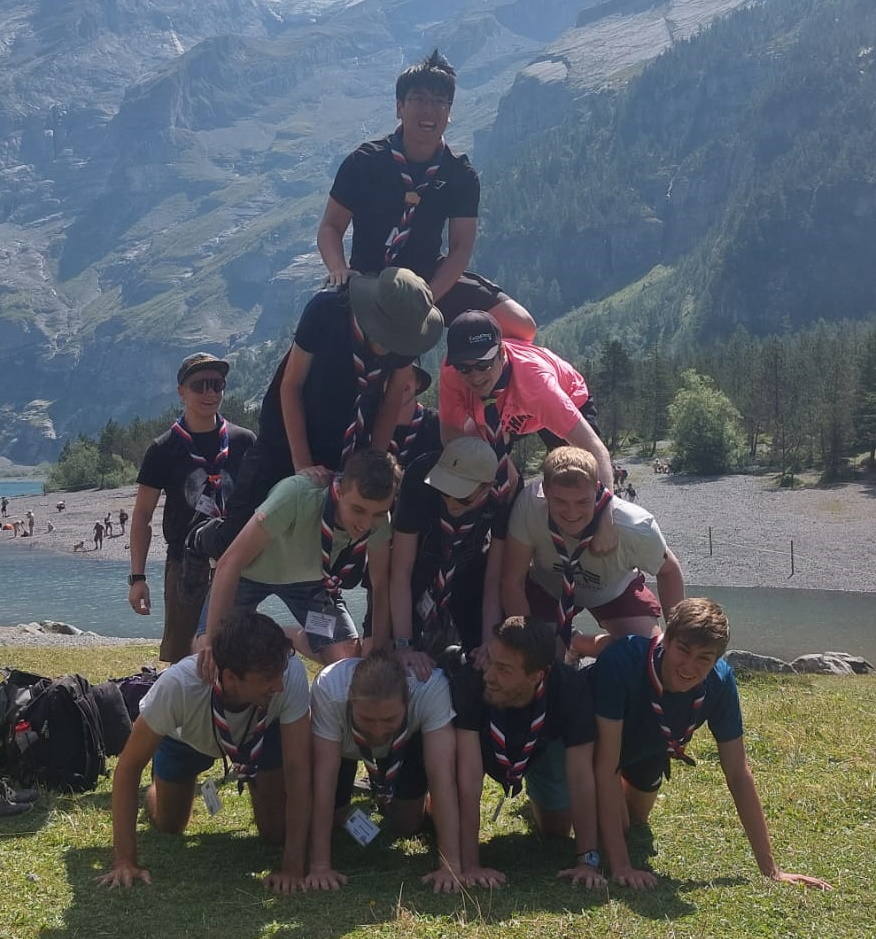 On top of the world, and top of the pile, is Enver Eng who after years of hard work was awarded his Queen's Scout Award last week on the shores of Oeschinensee Lake, Switzerland, while on Suisse Adventure 2022.
Enver, a Scout volunteer from Basingstoke, was presented with this award, one of the highest awards in the Scout movement, by Andy Chatwin, Camp leader for Suisse Adventure and lead volunteer for programme in Hampshire.
Enver's journey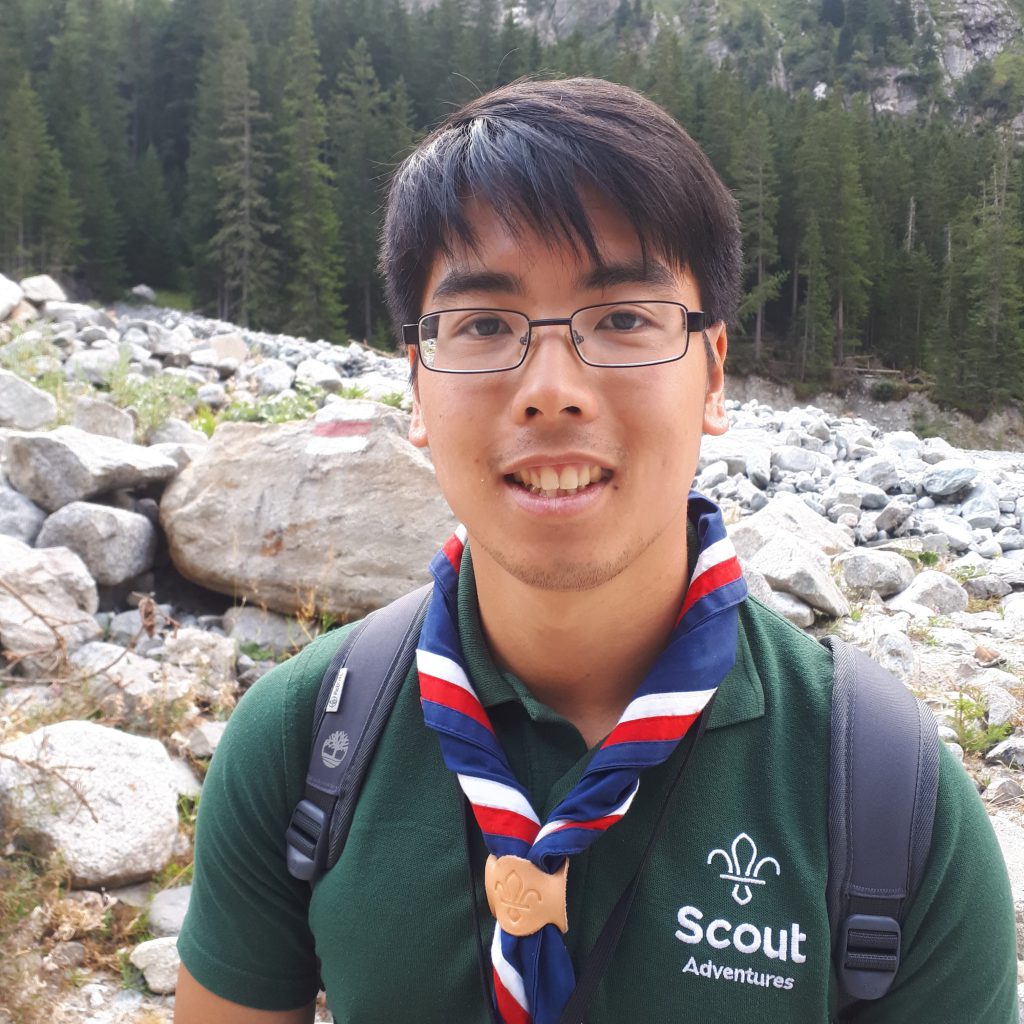 As part of the long journey to becoming a Queen's Scout, including completing an amount of it during the pandemic, Enver completed a series of eight-hour expeditions during lockdown surveying the impact of the Covid-19 pandemic on local communities to chart the changes.
As well as improving his general fitness and learning to drive, Enver also joined the team at the home of Scouts in the UK, Gilwell Park, to help train the next generation of Scout Adventures staff and look after the site for the future.
He's volunteered with the Scouts for some time, progressing from a volunteer in the Cub Scouts to being the lead volunteer of Hatch Warren Scouts to "give back to the community and say thank you for all the help they've given me".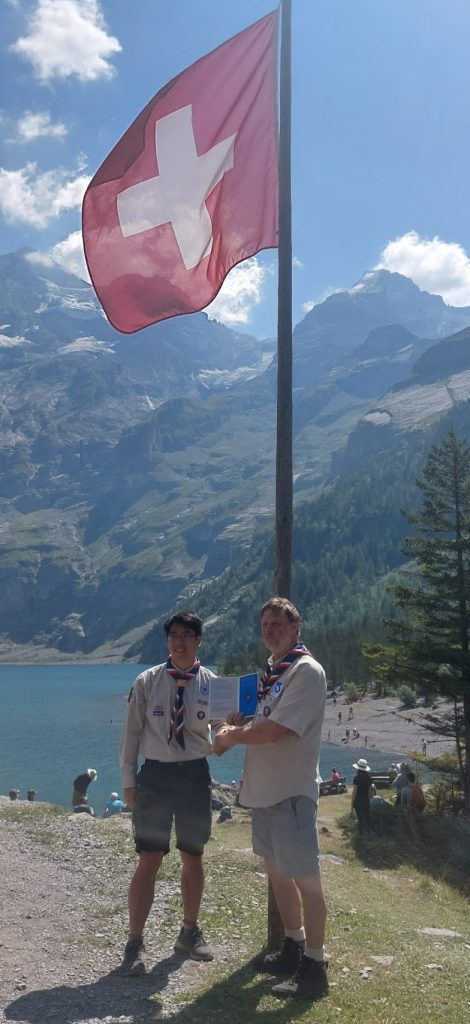 So how has the process of earning his Queen's Scout Award helped him?
"It's opened my mind in the way I view things, it's developed my health and mental wellbeing and helped me understand people much better.

The views I have may be different to the way others see things so being open minded and seeing the bigger picture has given me a better outlook on life."
Having achieved his award, Enver's wish was for it be presented at a great height, so what better than a glacial lake higher than Ben Nevis?
Surrounded by friends and midday through his own Suisse Adventure, a two week trip of a lifetime to the International Scout Centre in Kandersteg, Switzerland, the presentation was a day Enver will struggle to forget.
What is the Queen's Scout Award?
The highest achievable youth award in Scouting, the Queen's Scout Award recognises excellence in the Scout programme since 1909.
Queen's Scouts must complete a series of challenges including volunteering for a length of time, learning a new skill, developing their bodies through physical activity and taking part in both a five day residential experience and a four day expedition.
In addition, they should complete some projects based around international Scouting, values and the community and take part in nights away.
Those who are made Queen's Scouts get to represent the Scouts at events of national importance and also get inspected at Windsor Castle on St. George's Day each year.
So why should others reach for this top award?
"It's a really good award to do, it matches to Gold Duke of Edinburgh and if you're a Scout you cover a good deal of it already. There are tonnes of people out there who have helped me through it, I'm so grateful to them. Often the hardest part is writing it all down as you have so many adventures when you're in Scouts."
Explorer Scouts and Scout Network members can find out more about the award at the Scouts website and on the Hampshire Scouts website.
Text by Steven Osborn.