A contingent of 45 Scouts and volunteer leaders from central Hampshire have enjoyed a week of meeting new international friends, activities and cultural exchange in Denmark attended by over 32,000 Scouts from around the world!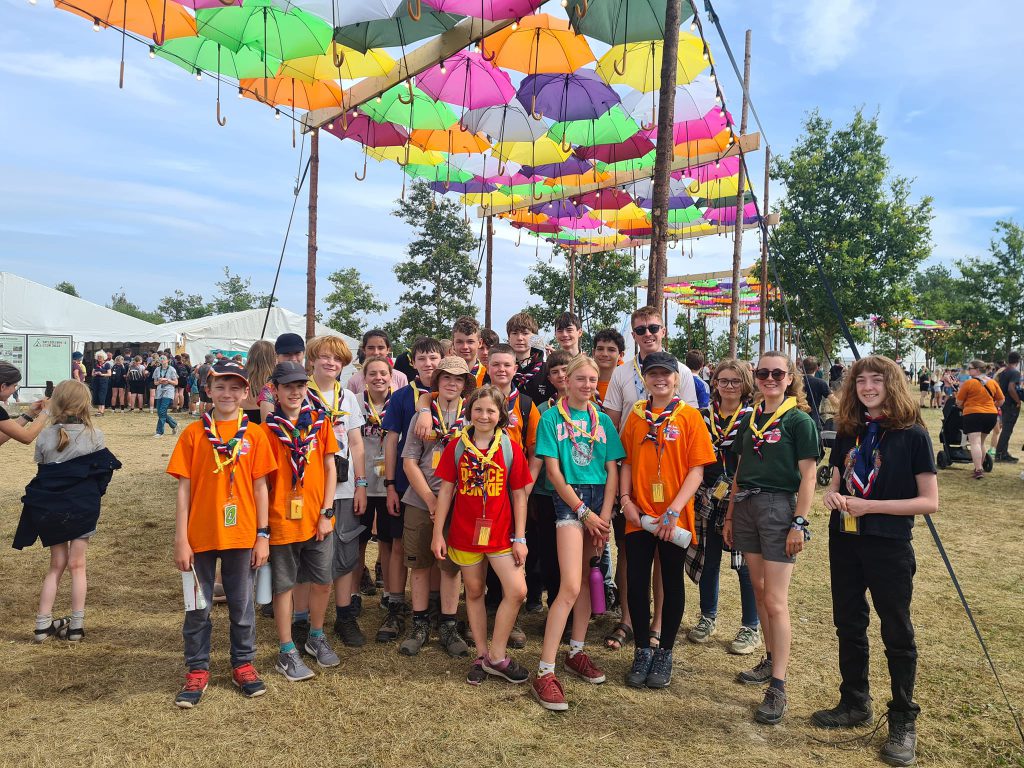 Spejdernes Lejr, literally 'The Scout's Camp' in Danish, promised water, nature and outdoor adventure - all things that we as Scouts love - with a theme of 'Our common future'. While our Scout's journey took them through France, Belgium, The Netherlands and Germany to get there, for all it was worth the wait.
A dream long in the making
The group from Chandler's Ford district formed years before the trip and became closer as a group through early bonding trips to London, cycling on the Isle of Wight and getting muddy at the Ferny Crofts Mud Run.
After an epic journey lasting 32 hours, that prompted many more laughs and shenanigans that proved a highlight for many, the Scouts arrived at the site. Their imagination was fuelled by myriad cultures; a site with canopies of umbrellas, pioneering marvels marking the entrance of a campsite and avenues of flags from many nations.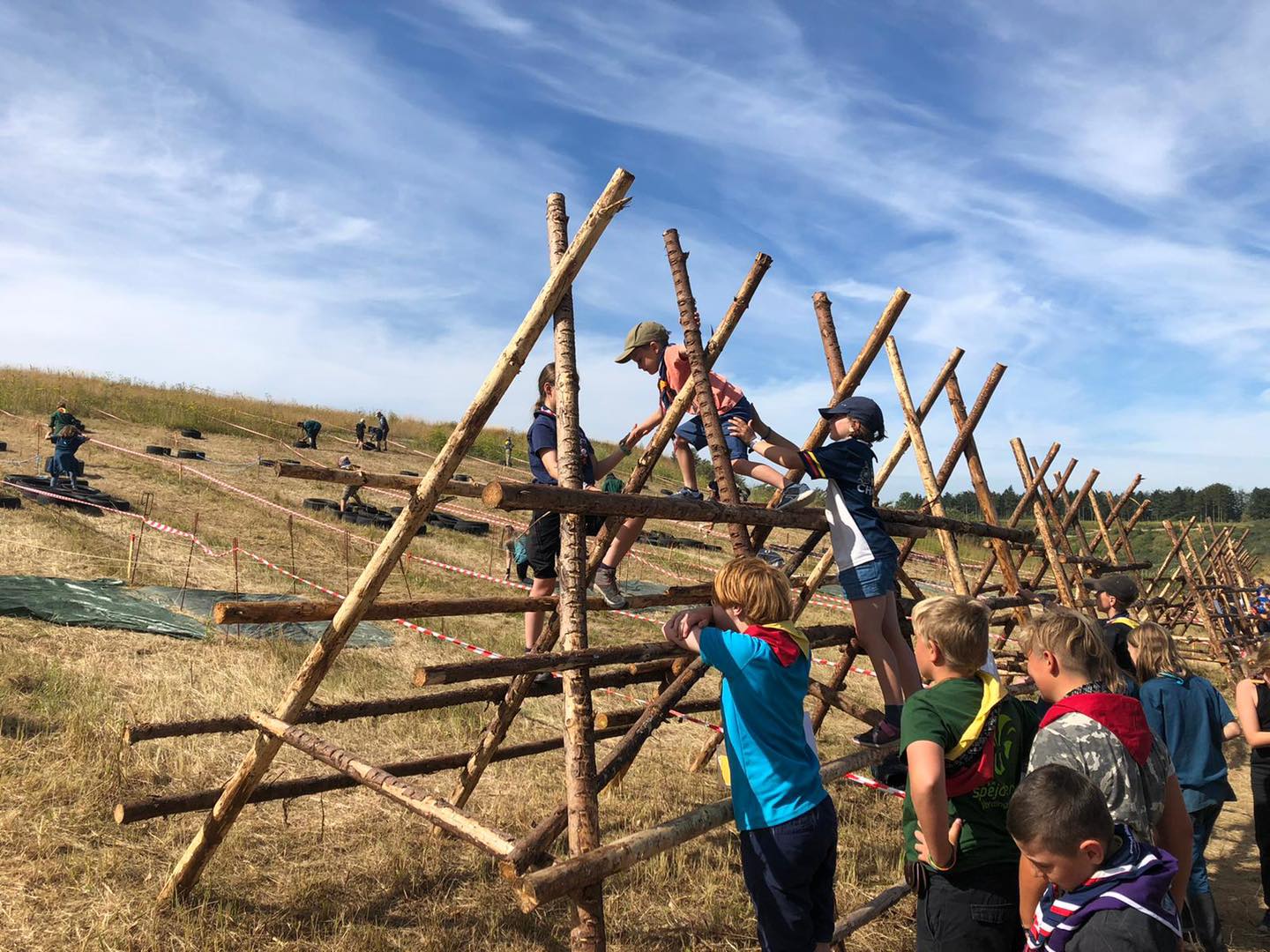 Activities included visiting the Viking Ship Museum in the city of Roskilde (where they made medallions, fired cannons and soft archery and made boats), taking a day trip to Danish capital Copenhagen and tackling the site's many challenges. These included a Scout-made adventure course, discovering some AI software, cooking seaweed into tasty meals, dying cotton and laser cutting. Not to mention tackling the skies with bottle rockets! All received the group's seal of approval.
A global friendship
The highlight for so many was meeting Scouts from around the world, swapping stories and mementos and taking part in a campfire to remember for years to come. Plus for two participants it came hand in hand with special occasions - a birthday and being welcomes into the Scout movement with an investiture ceremony in front of the contingent.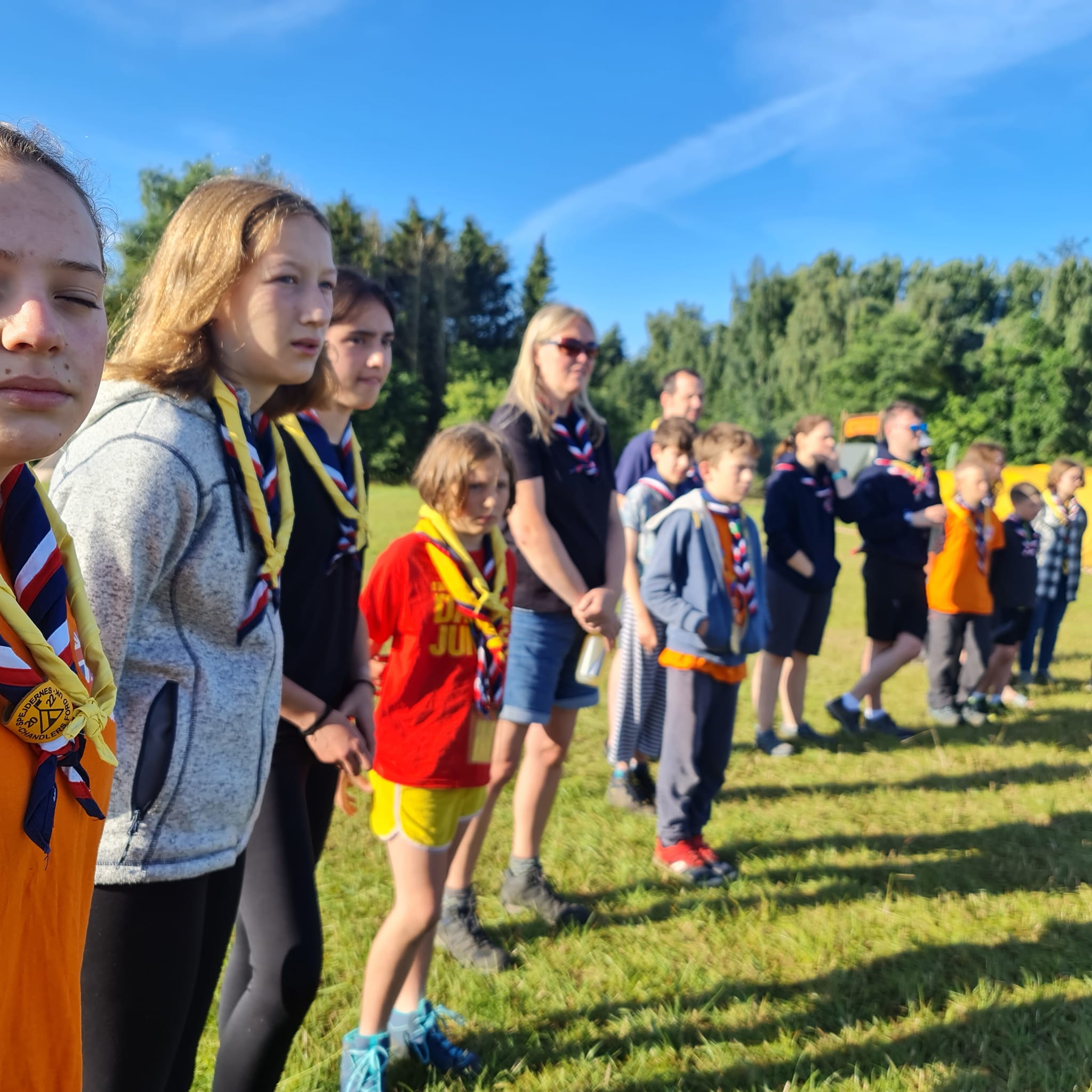 Now, over a month on from the trip, the group re-grouped to share their experiences. The room echoed to applause and cheers when the videos and photos ended and all shared their appreciation for the journey they've been on, the volunteers who made it happen and the promise of their next adventure together.
Plus, they watched a special message from their new friends in Denmark and returned the favour shouting a welcome across the waves and a promise to meet again. When asked about their highlights, the Scouts had lots of responses. Some, like Noah had a particular vivid memory:
'The closing ceremony was very emotional. It was pitch black, lots of people from all over, lots of music but everyone was dancing and so happy and welcoming. It was so much fun.'
Bethan said: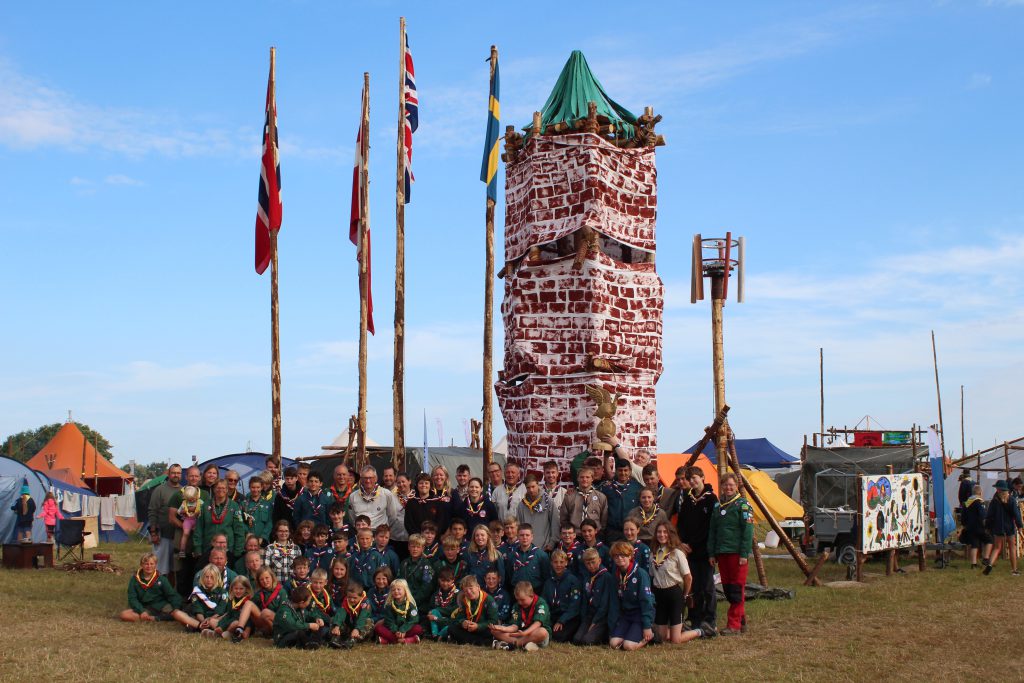 'We heard the Danish have really cool badges and one was to tie your wrist together with another person for 24 hours. We met so many new people and made so many friendships, that was the best thing.'
Friendship was mentioned a lot including by Dylan and Alfred. James added 'I didn't meet anyone who wasn't friendly and there was a sense of community from all round the world.'
Many were busy dreaming of their next international adventure and encouraging other Scouts from joining them too. Here's James, Dylan and Alfred again:
'I've done something new, completed it and done it really well. That's so rewarding! You've got to go for it, get stuck in with an extraordinary experience and you'll not regret it.'
As Scouts we know that one person can make a big difference. One person's idea and dream has grown into an experience for over thirty Scouts and another ten adult volunteers, an active international bond of friendship and common purpose and the promise of new adventure soon. Chandler's Ford Scouts are already planning their next trip to Kandersteg International Scout Centre in Switzerland in Summer 2024 where they hope to be reunited with their Danish Scout friends at the site.
Not bad for a week.
You can see more from their adventures on their Facebook page.