Nearly everyone who has been invested in Scouting in the UK over the last 70 years has all promised "to do their duty to the Queen". Two representatives from Hampshire Scouts joined forces with over 160 Scouts from all over the United Kingdom for their final duty to the late HM Queen Elizabeth II.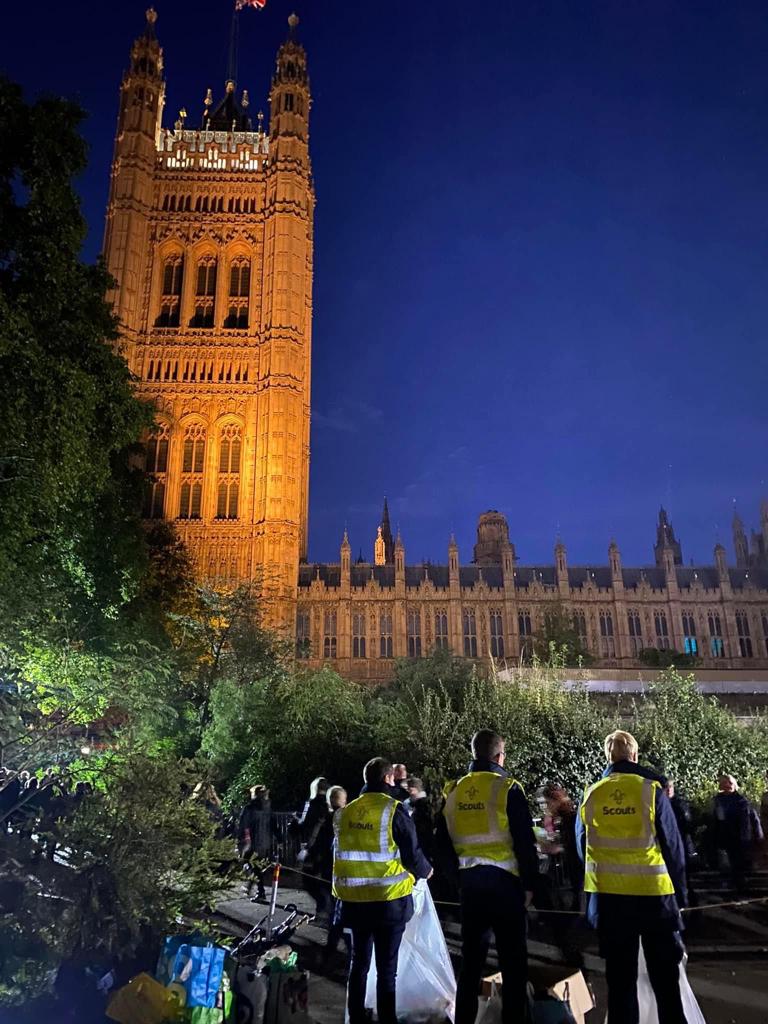 After the unexpected devastating news of the passing of HM Queen Elizabeth II, two representatives from Hampshire Scouts cleared their diaries, dropped everything, and made their way up to Gilwell Park to join forces with 160 Scouts from all over the UK.
Scouts spent five days, working 24 hours a day over three shifts completing various tasks whilst assisting with the laying in state. The tasks included collecting any donations for a local food bank, assisting with the accessibility queue, and supporting people who had been in the queue for many hours.
We asked Haydn, one of the representatives from Hampshire Scouts, why he joined Operation Feather: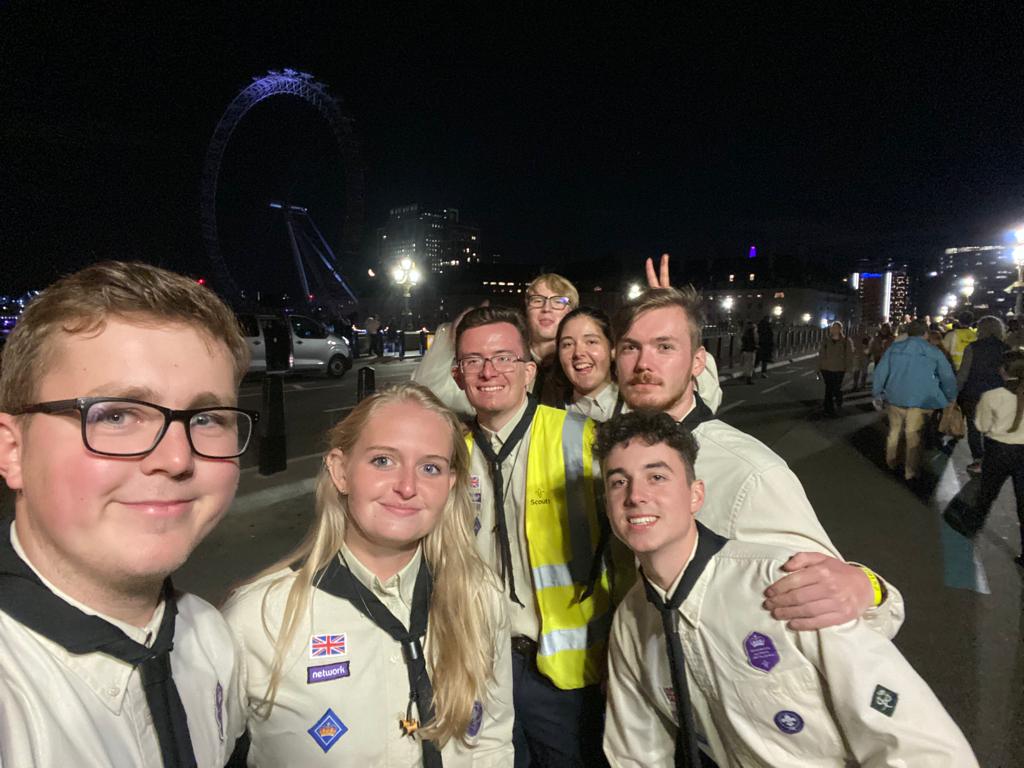 "The Queen dedicated her life to the service to people, for many of us she has been "The Queen", so it is an honour to be able to do my last duty to her now, in which I first promised to do so over 13 years ago when I was invested as a Beaver. Being able to represent Scouts during this time has been an amazing and such a sobering experience and it is something that I will perish for life"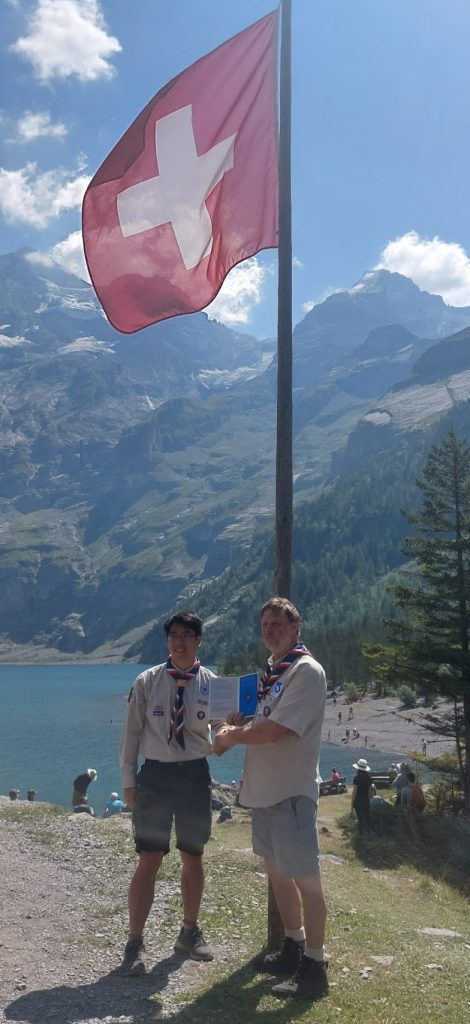 Enver who recently was awarded his Queens Scout Award was also one of the representatives from Hampshire Scouts. Enver was picked to lead the first visitors through Westminster Hall, many of whom had been queueing for hours waiting to be able to pay their respects.
"I am grateful to have carried out my final duties to the Queen, proud to have worked alongside such committed Scouts, and help people in the queue. Everyone was so happy to see the Scouts; you wouldn't even know that they had been waiting for more than 13 hours.  

"It was a huge honour to have led the queue to the entrance of Westminster Hall, to be a part of history and to have represented Scouting around the world. I can only thank those who have given me this opportunity and thank Her Majesty The Queen for being the patron for Scouting." 
Up and down the county, Scouts did their duty and reacted thoughtfully to the passing of our beloved patron. Our thanks go to those who could support our community and to the Scouts in their local area playing their part to act with kindness in the Queen's memory.
You can read more about the Scouts' contribution to Operation Feather and the Queen's Lying in State at scouts.org.uk including some tributes from members of the public.